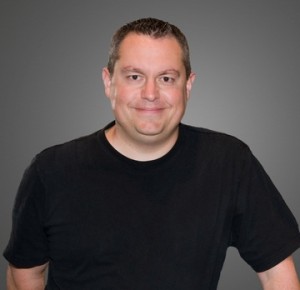 Rocklin, Calif –August 01, 2013 – Air1 Radio Network has announced Randy Chase as the new program director this week.
Chase comes to Air1 with more than 25 years of experience across multiple formats including country, classic rock, talk, AC, oldies and sports talk. Most recently Chase was with Cox Media Group handling all of their country formats around the nation. Radio Ink also named him on the Top Country Program Directors list in 2012.
"It is a very exciting chapter in Air1 as we welcome Randy Chase," states K-LOVE & Air1's Chief Creative Officer David Pierce. "Randy brings a wealth of programming experience that will serve both our listeners and staff in amazing ways. Randy has been an Air1 fan while living in San Antonio and therefore has a deep understanding for what we do here at Air1 as well as the vision of what we hope to accomplish in the future."
Chase joins assistant program director Cari Kates at the Air1 team.
"I'm incredibly excited by the opportunity to joining such a dynamic team dedicated to great radio with a purpose," says Chase of his new role. "I'm looking forward to helping Air1 fulfill its potential as a truly transformative multi-platform medium that creates compelling content and encourages our listeners to deepen their walk with Christ."
About Air1: Air1 is a non-profit, listener-supported Christian CHR radio network heard by over 3 million people each week in cities including Los Angeles, Houston, Seattle-Tacoma, Phoenix, Portland, Riverside, and Sacramento. For more information, visit: www.air1.com