23 Sep

GRAMMY®-NOMINATED WORSHIP LEADER CODY CARNES RELEASES "FOREVER & AMEN" FEATURING KARI JOBE

NEW LIVE ALBUM GOD IS GOOD! RELEASING SEPTEMBER 30TH

NASHVILLE, TENN. (SEPTEMBER 16, 2022) GRAMMY®-nominated worship leader Cody Carnes releases another song, "Forever & Amen" with Kari Jobe, from his forthcoming album God is Good!. The new song is the final track to be released before the album releases later this month on September 30th. In addition to the song, the live video performance premieres on YouTube today here.

"'Forever & Amen' is a song about prayer and has reminded me of the power of the secret place," shares Cody Carnes. "One of my favorite scriptures has become Psalm 116:2 (NLT), Because He bends to listen, I will pray as long as I have breath! What a powerful picture – God is bending to listen to our prayers. We created this song with new melodies around the Lord's Prayer and extra space to help create an atmosphere for that time of prayer with God. I pray it reminds you how important it is to do what Jesus teaches us in Matthew 6, When you pray, go into your most private room, close the door and pray to your Father who is in secret, and your Father who sees in secret will reward you."

Co-written by Carnes, Jason Ingram, and Reuben Morgan, the new song also features Carnes' wife and worship leader Kari Jobe.

Kari Jobe adds, "This song feels really special. Our prayer is that it provides space to get alone with God and spend time in the secret place to lay your burdens down, hear from God's heart and get a fresh perspective of His sovereignty and faithfulness."

The upcoming album, God is Good!, was captured this summer during a special two-night worship event at Belonging Co. in Nashville. Special guests Kari Jobe, Natalie Grant, and Benjamin William Hastings join Carnes for the new album. The album is Carnes' first live-recorded project and features 12 tracks available for pre-order now. He shares about this project along with his story recently on the newest episode of K-LOVE's On Demand show "Empty Stage with Andrew Greer." Click to watch his episode here.

– # # # –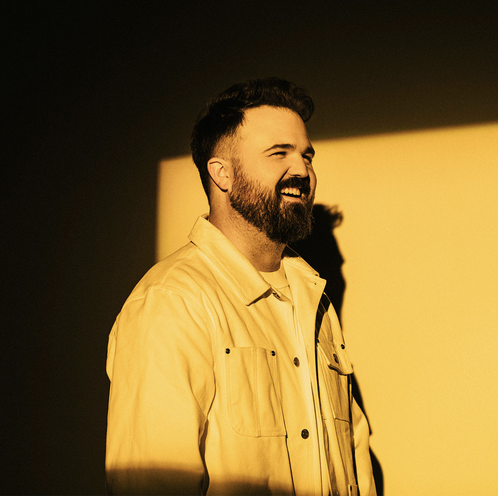 ABOUT CODY CARNES: Cody Carnes is a worship leader who is passionate about creating spaces where innovative artistry and authentic worship can collide. Since releasing his solo label debut project in 2017, Carnes has continued to impact the worship music genre with powerful church anthems like "Nothing Else," "Run To the Father," and "Christ Be Magnified." In 2020, he released his studio album, Run To The Father, which earned him his first GRAMMY Award nomination. He also received GRAMMY nominations for "The Blessing" and the album The Blessing (Live) for the 63rd and 64th Awards, as well as "The Blessing" being named "Song of the Year" (2021) and "Worship Song of the Year" (2020) at the GMA Dove Awards. Carnes' music connects with the listener as he has more than 186K YouTube subscribers and 57 million channel views. He is originally from Texas but now resides in Nashville with his wife and their two boys, Canyon and Kingston. The Carnes also both serve at their home church The Belonging Co. in Nashville.