10 Feb

RICH MULLINS NEVER-BEFORE-HEARD LIVE RECORDING IS OUT NOW

Deep Valley Bridges Storied Artist's Songwriter Years With Iconic Recording Artist Career

10 FEBRUARY 2023 – NASHVILLE, TN – The latest recording in commemoration of the 25th anniversary of the untimely passing of American songwriter and Gospel music icon Rich Mullins is out now. Deep Valley, Mullins' first-ever live recording to be made available to the public, releases today on Old Bear Records (listen HERE ). Deep Valley arrives on the heels of Bellsburg…The Songs of Rich Mullins (Old Bear Records), a various artists tribute album from last fall that landed at No. 1 on the iTunes Christian charts. Listen to the project HERE).

Uncovered from a stack of unreleased recordings, Deep Valley features 21 live tracks, which include five bonus songs and some of his most time-tested tunes like "Sing Your Praise to the Lord" and "Elijah." Also included is a batch of Mullins' never-before-heard songs interspersed with his infamous ragamuffin stories and candid opinings. The album was recorded at Deep Valley Christian Camp in Slippery Rock, Pennsylvania in 1984, at the outset of his storied music career.

"Richard loved camp," recalls Beth Snell Lutz, the album's primary Executive Producer and one of Mullins' longest friends as well as the keeper of Rich Mullins Early Music, an archive of Mullins' earliest unreleased catalog. "He traveled to Deep Valley often in the early 1980s and fell hard for the junior high and high school kids; the love was mutual. He felt completely relaxed and free to be his unbridled self, resulting in a greater number of 'Richard Rants' … what I have always called his rambling talks between songs."

She continues, "Deep Valley represents a kind of bridge between his early years as a songwriter and his later years as a recording artist. Some of these songs may be familiar; some will be completely 'new' to you. Some are Richard's alone; some were made popular by other artists such as Amy Grant, Debby Boone, and Caedmon's Call. I hope you will find joy in listening to Deep Valley as you step back into this music from a lesser-known time in Richard's life."

"During his storied lifetime, and now 25 years after his tragic death, Rich's words, not just his songs, resonate deep within our minds and our hearts," shares Andrew Greer, Co-Executive Producer of Deep Valley along with Lutz, Old Bear Records' Anthony Hoisington and Dave Trout of UTR Media, while both Chris Marchand and Joe Cook are Assistant Producers.

Greer concludes, "One dimension of our faith is proclaiming what we believe; another is to question what we believe. Rich helped us ask good questions of God, of others, and of ourselves so that through our doubts and discussions we might discover an even deeper, abiding faith. Deep Valley is yet another gift from Rich to companion us along our spiritual journeys."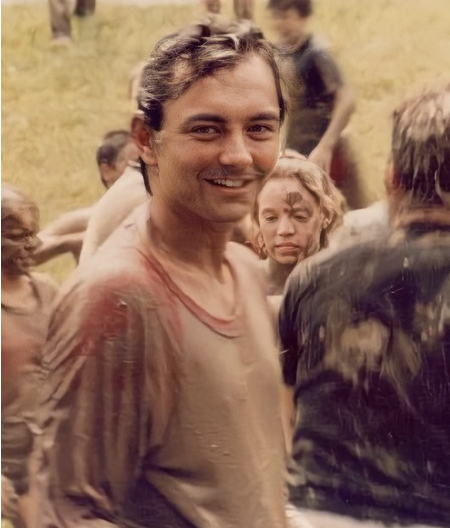 Deep Valley tracklisting:
Love Of Another Kind
Where I Ought To Be
O Come All Ye Faithful
See What A Difference
Doubly Good To You
Statue Of A Dead Soldier
A Few Good Men
Courting Song
Promenade
Ain't No Book Sold
Praise The Lord
When Jesus Is Your Lord
O Lord Your Love
Sing Your Praise To The Lord
Hand-Me-Down Clothes
Elijah
Regions of Light*
None Are Stronger*
For All I Know Of Love*
Devil's Back*
You Still Need Jesus*
*denotes bonus tracks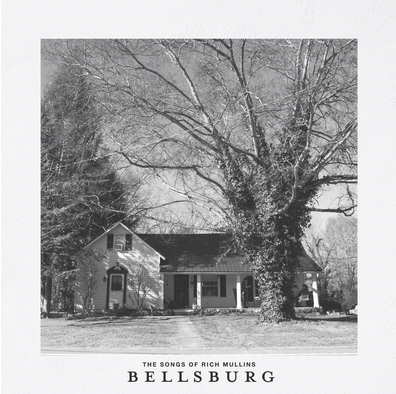 Rich Mullins is the author and voice of songs such as "Awesome God," "Hold Me Jesus" and "If I Stand." Over the decades, millions have connected with his music, and a wide array of recording artists have been impacted by his simple musical arrangements and raw lyrics, from the aforementioned Amy Grant, Caedmon's Call, and Debby Boone, to Andrew Peterson, Ashley Cleveland, and Jason Gray, to name just a few.
Upon its release last fall, the first tribute project Bellsburg (Old Bear Records) hit No. 1 on the iTunes Christian chart and landed in the Top 30 on the Overall iTunes chart. Singles from the double album set were also featured on key playlists, including Apple Music's Inspired Chill, Amazon Music's Highly Favored, Spotify's New Music Friday Christian, and Pandora's New Christian Music Now.
Additionally, an article posted in the New York Times honoring Mullins' legacy and how his music, even after 25 years of his passing, endures. Read the story HERE.
Old Bear Records is continuing to commemorate Mullins' life and legacy. Following Deep Valley and Bellsburg, the project Worktapes…More Songs of Rich Mullins will drop on June 2, featuring a wide array of singer/songwriters recording more of his celebrated catalog.
– # # # –