17 Feb

LEANNA CRAWFORD RELEASES A NEW SONG "MAKE IT THROUGH" TODAY DUE TO THE OVERWHELMING FEEDBACK FROM FANS

17 February 2023 – Nashville, TN – "Make It Through" is out today from artist and songwriter Leanna Crawford. In fact, "Make It Through" (listen HERE) was a song never meant to be released, according to Crawford. Writing the tune more than a year ago, she tucked it away, never expecting its demo to see the light of day. It was when she posted a brief clip of the song to her TikTok and Instagram to share its positive message an overwhelming amount of responses started pouring in from fans, asking Crawford to release the song and sharing how much they needed to hear it.

"Tough night, tough year / I promise you you're gonna make it through / I know you're tired of trying but don't quit fighting / 'Cause hope is coming soon"

Crawford quickly finished the song to now make it available to listeners everywhere. She also engaged her fans to help her choose the single's cover image, which is pictured above.

Additionally, Crawford's single, "How Can You Not," is impacting radio stations now and receiving strong support immediately out of the box. Keep up to date with Leanna Crawford on her website LeannaCrawford.com.

– # # # –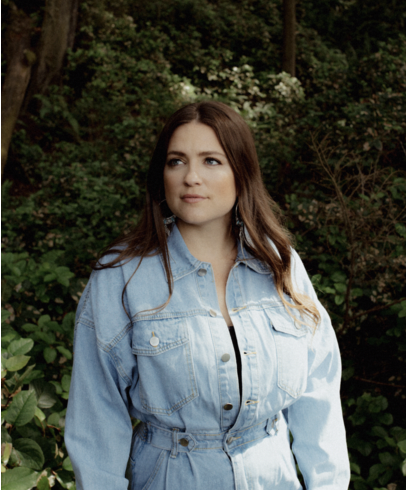 ABOUT LEANNA CRAWFORD: Continuing to share songs that speak honestly about doubt and insecurity as well as the hope Christ offers in our darkest moments, Crawford's listeners find solace in her kind and wise words while tapping their feet along to contagious, pop-inspired beats.
In her career to date, Leanna Crawford has been writing, touring, and singing with some of the biggest names in the Christian music industry such as Michael W. Smith, Matt Maher, Matthew West, and Jeremy Camp, to name a few.
While her music displays the vocal and songwriting talent of a star in CCM, it is her grounded and honest lyrics that make her feel more like a friend, more approachable than untouchable. "I hope [listeners] feel that I care about them even if I don't know them," says Crawford, "that they would feel loved and encouraged."
For all of the latest information, visit LeannaCrawford.com and her social links below.