13 Apr

INDUSTRY VETERANS PAUL WRIGHT III, MATT INGLE, AND JENNIE LEE RIDDLE LAUNCH NEW VENTURE, EUPHONIC CITY;

The label and music distributor announces debut artist Phil King will release his first single, "Psalms 23 (I Am Not Alone) ft. Meredith Andrews," on April 14th

12 April 2023 – Nashville, TN – Music industry veterans Paul Wright III, Matt Ingle, and Jennie Lee Riddle announce the launch of a new joint venture, Euphonic City. As a label and music distributor, the trio is structuring its roster around uniquely diverse talent with the message of hope firmly at the center. With 75+ years of experience between them, Wright, Ingle, and Riddle contribute proven experience in Gospel, Worship, and CCM, allowing them to form a genre-rich synergy to their developing roster.

__________

"With differing tastes and common heart, together we are able to have a wide and narrow scope simultaneously. This makes for a highly agile, explorative, targeted, and systematized support system with each artist and label we sign." – Paul Wright III

"We hope to leave a lasting impact on hearts – maybe even the world – and are willing to take the needed risks to be effective and advance our calling." – Matt Ingle

"We exist for those who have an expanded call to leave the beaten path and pioneer a sound; to reach a people who otherwise would fall through the cracks." – Jennie Lee Riddle

___________

Euphonic City's first signing is artist Phil King, whose debut single, "Psalms 23 (I Am Not Alone) ft. Meredith Andrews," is out this Friday, April 14th across all platforms. King's debut single will be followed by a series of singles releasing throughout the summer of 2023, featuring several guest artists including Dove and Stellar Award-winning Gospel powerhouse, Jekalyn Carr. A complete 14-track album is planned for early 4th quarter.

– # # # –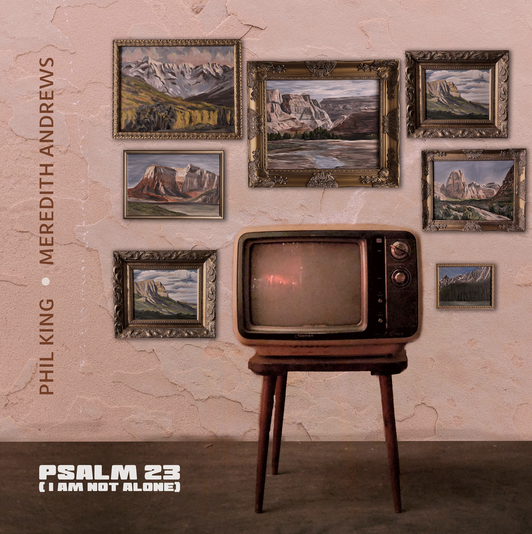 About the founders: Thirty-year music executive veteran, Emmy Award-winning composer, producer a 7x Grammy nominee, 5x Emmy nominee, as well as a Dove and Stellar Award winner and nominee, Paul Wright III has held many key positions in the music industry which include: Director of A&R for Benson Records, Sr. A&R Director for Verity/Zomba (NY), President of Harborwood/Zomba/BMG (NY/Nashville), President of Nuspring/EMI (Nashville), and current owner and President of 360MusicWorX/Orchard/NewDay (Nashville).
As a writer, producer, composer, and television/film producer, Paul has worked on over 200 notable projects which include: 20x platinum-selling WOW Gospel compilation (originating team/creator), Fred Hammond (Producer/A&R), Hezekiah Walker (Producer/Executive Producer), Yolanda Adams (Executive Producer), Daryl Coley (Producer/Executive Producer), Donnie McClurkin (Producer/ Executive Producer), Ricky Dillard, Brooklyn Tabernacle Choir, and Disney. Film and television projects/credits include: "Made In America" (Will Smith, Whoopi Goldberg, Ted Danson), "Preaching to the Choir," "Full House" (ABC), The 51st Dove Awards (TBN – Producer), The 52nd Dove Awards (TBN – Producer), "Because He Lives – An Easter Celebration" (TBN – Producer), Emmy-nominated "SongStories" (Creator, Executive Producer, and Producer), "The Martin Lawrence Show" (FOX -theme song co-composer seasons 4 & 5) co-written with Mark and Joel Kibble of Take 6. TV commercial music composition credits include eBay, Miami University/Ohio, Popeyes NOLA Strong, Sling TV, Nationwide Insurance, featuring Tony Award-winning "Hamilton" star, Leslie Odom Jr., and many others. Recent score composer, Music Supervisor credits include: "Adventures in Christmasing" starring Kim Fields (VH1/Viacom), and Music Supervisor and Composer for the film "Remember Me – The Mahalia Jackson Story" starring Grammy Award-winning artist Ledisi (Hulu).
Matt Ingle has served the music industry as a freelance music journalist before working in marketing and radio promotions, first at Provident Label Group and later through his own company, Ingle Promotion. Most recently, Ingle founded the artist services company/indie-alternative label AESTHETYK in 2020. Throughout his career he has worked with dozens of top artists in Christian music, garnering over 90 Billboard or Mediabase No. 1 singles throughout his 16 years of radio promotion.
Jennie Lee Riddle is best known for penning the top-charting radio single "Revelation Song" in 1998, which earned her multiple awards and launched a prolific career collaborating on songs recorded by numerous artists including Kari Jobe, Phil Wickham, Newsboys, Chris Tomlin, Phillips, Craig & Dean, Michael W. Smith, Kim Walker, Shane & Shane, and many others. Her songs are sung in church worship services and conferences of all sizes and denominations globally and have earned her multiple Dove and BMI awards as well as two RIAA Gold certifications. While songwriting continues to be something she loves, her greatest passion is to mentor, develop, and equip vocationally-called creatives.
About Euphonic City: Euphonic City, a curated roster of varied and distinct Christian artists from all musical genres and paths, is the joint venture of music industry veterans Paul Wright, Matt Ingle, and Jennie Lee Riddle. With 75 years of combined experience, differing tastes, and a common heart, they are cultivating a diverse roster of like-minded artists all pointing toward the Kingdom of God. Find out more at their socials below.