25 Jun

Today Singer-Songwriter Ellie Holcomb Releases Canyon Receiving Early Praise for the LP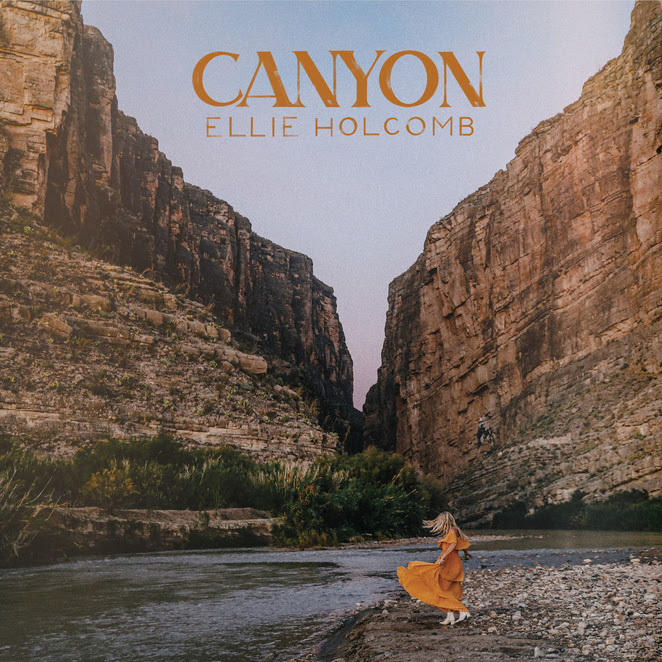 June 25, 2021 – Nashville, Tenn. – Singer-songwriter Ellie Holcomb releases her third studio LP, Canyon, today in partnership with Capitol CMG. This hope-filled album showcases an all-star team of co-writers such as Natalie Hemby, Bear Rinehart of NEEDTOBREATHE, Thad Cockrell, David Leonard, and Jon Guerra, was produced by Cason Cooley and executive produced by her father Brown Bannister. Canyon is a record about a deeper sorrow and a higher hope. Click here to listen to the full-length album. 
"To be human is to be broken," shares Ellie Holcomb about the central theme flowing throughout her album. "We all know what it is for our hearts to be split wide open like a canyon by the pain and loss and sorrow, we encounter here. I spent a lot of my life trying to pretend like I wasn't broken, trying to ignore some of the deepest wounds in my own story and some of the deepest wounds in the world around me, but what I encountered as I began to lean into these broken places was the nearness, kindness, and empathy of God, who sent His son to break for us, so we could know that our brokenness is never the end of the story." 
Early feedback on the album showcases the strength of the messages in Holcomb's songs. Outlets such as American Songwriter have highlighted the heart Holcomb vulnerably shares with the listener in an interview posted this week. "In the midst of a great deal of brokenness, Canyon resounds triumphantly. By sharing the wholeness she found within those ancient walls, Holcomb's new songs sound like joy. The record is invitational in nature, overcoming the unimaginable as a collective" (American Songwriter). Other outlets are calling it one of the top albums of the year. "Canyon is sure to be one of the top albums of the year. This is truly a moving and prayerful album" (New Release Today). Holcomb also touches on important topics such as racial reconciliation with an interview on the Worship Online podcast. She's also spoken with Catholic Faith Network, The Gospel Coalition, CBN Studio 5, The Libby O Show, and the Between You & Me podcast, and more to come. 
Her debut radio single is "I Don't Want To Miss It," which is currently in the Top 30 on the Billboard Airplay chart and Top 25 the AC Indicator chart with 38 stations on the song. The official video has more than 110k views on YouTube. Leading up to today's release, Holcomb has debuted visually stunning videos, some of which were taped in the Santa Elena Canyon in Big Bend National Park. Check below for the official music videos recently released for four of the 12 tracks. 
Fans can catch Ellie Holcomb this fall during special performances. She will be joining Lauren Daigle for her World Tour on select dates in September. She will also appear with Drew Holcomb & The Neighbors for their own famed festival, Moon River Music Festival, returning in September. And she will have her Ryman Auditorium solo debut on August 19th, tickets can be found here. Follow Ellie Holcomb on socials to get updated tour dates as they are added and ticket information.

About Ellie Holcomb
"A deeper sorrow, a higher hope; to be broken is to be human," Ellie Holcomb says to sum up the content of her latest album, Canyon, the third full-length solo project from the singer-songwriter. For eight years, she recorded and toured full-time with her husband's band, Drew Holcomb and The Neighbors, before stepping off the road when her first child was born. Her solo debut, As Sure As The Sun (2014), landed her a Top 10 hit at Christian radio with "The Broken Beautiful" and a GMA Dove Award for "New Artist of the Year." Her critically-acclaimed sophomore LP, Red Sea Road, followed in 2017. In subsequent years, Holcomb has released two children's books – each with a companion EP of original music written specifically for kids, the second of which earned her a Dove Award for "Children's Album of the Year," in 2020.