22 Oct

Two-Time Grammy Award-Winning Artist Zach Williams Debuts his First-Ever Christmas Album, "I Don't Want Christmas to End"
"With I Don't Want Christmas To End, Zach Williams has created a holiday album that rocks around the Christmas tree while staying true to his artistry."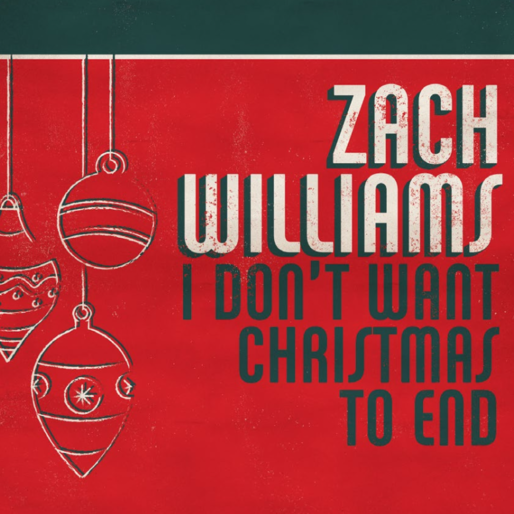 22 October 2021 – Nashville, TN – Zach Williams' first-ever full-length Christmas album, I Don't Want Christmas To End, releases today (Provident Label Group/Sony Music). Featuring his penned title track and classics "Christmas Time Is Here" and "This Christmas," Williams goes all out with his southern rock mastery with songs such as "Merry Christmas Baby' and "Run Run Rudolph." The ten-track project, produced by Jonathan Smith, was recorded at the legendary FAME Studios in Muscle Shoals, Alabama.
From the start, this two-time GRAMMY®-winning hitmaker knew he needed the right sound and vibe to celebrate the season year after year. I Don't Want Christmas To End goes beyond that – it's a holly-jolly-party-turned-jam-session worthy of its title, and according to Williams, that's due to recording at FAME.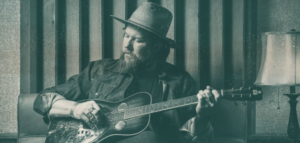 "We knew we wanted it to have a rock and roll edge, a southern rock feel. That's when we got the idea to go down to Muscle Shoals." FAME, where artists from The Gregg Allman Band, Aretha Franklin, and Little Richard have recorded, is preserved in all its 1960's rock glory and a key component in capturing the sound for I Don't Want Christmas To End. "We got down there and all the original gear is still there from the Sixties," Williams says, "the original rooms, the original console. Recording there really made the songs come alive even more than I thought it was going to."
Recorded in the round, Williams and his band played their holiday favorites how they'd want to hear them. "White Christmas" became an Elvis "Blue Christmas" tribute, updated to Williams' Arkansas and Tennessee roots. "Merry Christmas Baby" was reimagined as a Van Morrison classic. "Run Run Rudolph" became a Ray Charles-inspired piano rocker. "Mary Did You Know" became an entirely new song with its "Mustang Sally" vibe, as if it was recorded in the Sixties. Every song, while instantly familiar, surprises with unexpected twists that still feel vintage.
With I Don't Want Christmas To End, Zach Williams has created a holiday album that rocks around the Christmas tree while staying true to his artistry. Equal parts fun and nostalgic with a dash of prayerful hope, this classic-inspired album is easily a new Christmas favorite, for now, and for years to come.
Williams cannot wait to take these holiday songs live on the road on his "I Don't Want Christmas To End" Tour. Featuring special guest Anne Wilson, the 11-city tour running through December will be an evening filled with music and fun celebrating the reason for the season. Visit his tour page to find a city near you and for tickets, which are on sale now.
Read more about the making of I Don't Want Christmas To End HERE, and click on the video below for a behind-the-scenes look at the recording process.
EXCLUSIVE VIDEO: The official making of the I Don't Want Christmas To End album
I Don't Want Christmas To End tracklisting:
Christmas Time Is Here
Merry Christmas Baby
Mary Did You Know
White Christmas
Go Tell It On The Mountain
The Spirit Of Christmas
Silent Night
This Christmas
Run, Run, Rudolph
I Don't Want Christmas To End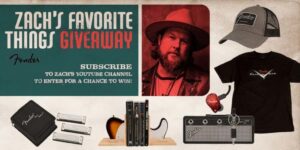 Fans can kick off their holiday season by getting a chance to win Zach Williams' favorite things! Included in this special giveaway is a Fender Jack Rack, professional in-ear monitors, signed merchandise, and so much more. Click HERE or on the above image to sign up and find out further information!
And until the Christmas tour kicks off, don't miss Williams' 40+ city "The Rescue Story Tour" with CAIN and We The Kingdom through this fall. The tour wraps November 28 when Williams, along with CAIN, performs a special hometown show at Nashville's historic Ryman Auditorium. While many dates are already selling out, be sure to click here for the latest ticket information.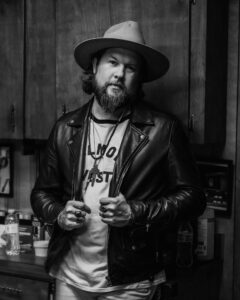 ABOUT ZACH WILLIAMS
Williams is a husband, father, recording artist, and songwriter, and a two-time GRAMMY® winner (Chain Breaker, 2018; "There Was Jesus," 2021). Along with an additional five GRAMMY nominations, Williams is also a multi-GMA Dove Awards and K-LOVE Fan Awards winner and nominee.
He made history with two consecutive radio No. 1 hits for 35 weeks as a debut artist ("Chain Breaker," "Old Church Choir"), and "There Was Jesus," his duet with Dolly Parton, topped the charts for multiple weeks. Most of all, Williams' music comes from a place of humility and honesty as his songs are a direct reflection of God's redemption in his life.
"Chain Breaker," his record-breaking and RIAA®-certified Platinum single from the album Chain Breaker (RIAA-certified Gold), has impacted millions of people around the world, earning Williams his first GRAMMY nomination in 2017 for Best Contemporary Christian Music Performance/Song, two Billboard Music Award nominations (Top Christian Song, Top Christian Album) and a 2018 American Music Award nomination for Favorite Artist – Contemporary Inspirational. He also received another GRAMMY nod in 2019 for Best Contemporary Christian Music Album, Survivor: Live from Harding Prison, and in 2020 for "Rescue Story" (Best Contemporary Christian Music Performance/Song). "Old Church Choir" and "Fear Is a Liar" are both RIAA-certified Gold.
Williams performed his RIAA-certified Gold single "There Was Jesus" live with Parton on the 53rd Annual CMA Awards. The song also made the Pandora Top Spins chart for twelve consecutive weeks and named one of Pandora's top 100 songs across all genres. Additionally, "There Was Jesus" was WAY-FM's top song of 2020.
He has won six GMA Dove Awards (Artist of the Year; New Artist of the Year; Pop/Contemporary Recorded Song of the Year, "Chain Breaker;" Pop/Contemporary Song, "Old Church Choir;" Songwriter of the Year/Artist; Recorded Music Packaging, Rescue Story). He was also named Billboard's 2017 Top Christian Male Vocalist and New Artist of the Year and CCM Fan Awards' Favorite New Artist Of The Year. Apple Music chose him as Artist of the Week (2016), while "Chain Breaker" was the top track of 2016 on iTunes' Christian Songs chart. Williams has also been awarded by BMI with four Citation of Achievement awards for his singles "Chain Breaker," "Old Church Choir," and "Fear Is a Liar," recognizing the songs for their national popularity and reach.
For more information, visit ZachWilliamsMusic.com