29 Jul

ZACH WILLIAMS DROPS ANTICIPATED NEW SINGLE TODAY-"HEART OF GOD" ACCOMPANIED BY A MUSIC VIDEO

His Headlining Tour Kicks Off Mid-September Followed By A Christmas Tour

29 July 2022 – NASHVILLE, TN – New music from Zach Williams is out now! His latest single, the poignant "Heart Of God" (Provident Label Group/Sony Music), is available on all music platforms (listen HERE) and is accompanied by a new music video. View the video HERE or below.

Following up to his latest projects, 2021's holiday gem I Don't Want Christmas To End and 2019's Rescue Story, which features his chart-topping duet with Dolly Parton, "There Was Jesus," fans of the two-time GRAMMY® Award winner have been eagerly waiting for new music. "Heart Of God," which he co-wrote with Ethan Hulse along with his long-time producer Jonathan Smith, is the first single from Williams' upcoming album set to release this fall.

"My message has always been that it doesn't matter where you've been or what you've done in your life, God's got a plan for you and He is going to get His plan done somehow," Williams shares. "Along those same lines, the message of 'Heart Of God' is just surrendering your life and giving it all to Him. There's no limit to what you can do in your life. That's not saying there aren't going to be bad days, there will be, but you soon realize those bad days are still better than the best days you had before Christ. It's knowing you don't have to do this on your own, that Christ gave His life so you could have a new one, and it's alright to stumble and fall and mess up. He still loves you and doesn't give up on you."

He adds, "I think so many people will relate to its message. No one feels worthy or good enough to deserve God's love. Honestly, none of us do. But, God knows that and it's why He sent His Son. For me, God's love is the biggest characteristic of what His heart is, and that's the message I'm trying to share."

Williams will be sharing the new song along with many of his previous hits on his headlining tour this fall. Kicking off September 14 and running through November 20, the Zach Williams Fall '22 Tour will hit 36 major markets, such as New York City, Colorado Springs, Baton Rouge, Phoenix, and Austin, and will feature special guest Ben Fuller. Additionally, the tour will offer something even more special than ever before. For VIP ticket holders and in partnership with the Salvation Army, for every VIP ticket sold a food box will be given to a family in need in the community, providing enough meals to feed a family of four for an entire week.

The Salvation Army partnership will continue through the holidays when he embarks on his I Don't Want Christmas To End Tour, which runs through December. Click HERE to find out more and for tickets to both tours, which are on sale now.

– # # # –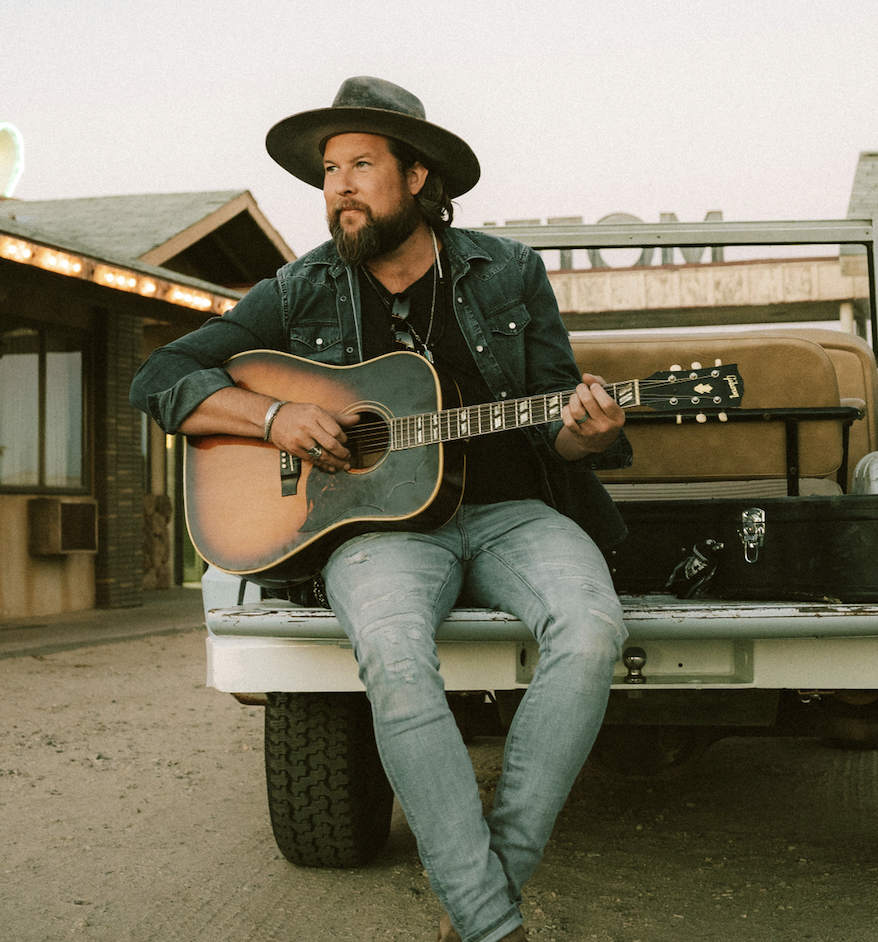 MORE ABOUT ZACH WILLIAMS: Williams is a husband, father, recording artist, songwriter, and a two-time GRAMMY® winner (Chain Breaker, 2018; "There Was Jesus," 2021). Along with an additional five GRAMMY nominations, Williams is also a multi-GMA Dove Awards and K-LOVE Fan Awards winner and nominee.
He made history with two consecutive radio No. 1 hits for 35 weeks as a debut artist ("Chain Breaker," "Old Church Choir"), and "There Was Jesus," his duet with Dolly Parton, topped the charts for multiple weeks. Most of all, Williams' music comes from a place of humility and honesty as his songs are a direct reflection of God's redemption in his life.
"Chain Breaker," his record-breaking and RIAA®-certified Platinum single from the album Chain Breaker (RIAA-certified Gold), has impacted millions of people around the world, earning Williams his first GRAMMY nomination in 2017 for Best Contemporary Christian Music Performance/Song, two Billboard Music Award nominations (Top Christian Song, Top Christian Album) and has 2018 and 2021 American Music Award nominations. He also received another GRAMMY nod in 2019 for Best Contemporary Christian Music Album, Survivor: Live from Harding Prison, and in 2020 for "Rescue Story" (Best Contemporary Christian Music Performance/Song). "Old Church Choir" and "Fear Is a Liar" are both RIAA-certified Gold.
Williams performed his RIAA-certified Gold single "There Was Jesus" live with Parton at the 53rd Annual CMA Awards. The song also made the Pandora Top Spins chart for twelve consecutive weeks and was named one of Pandora's top 100 songs across all genres. Additionally, "There Was Jesus" was WAY-FM's top song of 2020.
He has won six GMA Dove Awards (Artist of the Year; New Artist of the Year; Pop/Contemporary Recorded Song of the Year, "Chain Breaker;" Pop/Contemporary Song, "Old Church Choir;" Songwriter of the Year/Artist; Recorded Music Packaging, Rescue Story). He was also named Billboard's 2017 Top Christian Male Vocalist and New Artist of the Year and CCM Fan Awards' Favorite New Artist Of The Year. Apple Music chose him as Artist of the Week (2016), while "Chain Breaker" was the top track of 2016 on iTunes' Christian Songs chart. Williams has also been awarded by BMI with four Citation of Achievement awards for his singles "Chain Breaker," "Old Church Choir," and "Fear Is a Liar," recognizing the songs for their national popularity and reach.
For more information, visit ZachWilliamsMusic.com and on his socials below.