06 Sep

MULTI-PLATINUM SELLING AND GRAMMY®-AWARD-WINNING CASTING CROWNS RELEASES HEALER (DELUXE) ALBUM

MUSIC VIDEO FOR NEW SONG "NO HURT" FEATURING THE URBAN BICYCLE FOOD MINISTRY DEBUTS TODAY

CASTING CROWNS' "HEALER" TOUR FEATURING CAIN AND ANNE WILSON BEGINS ON SEPTEMBER 27TH

NASHVILLE, TENN. (August 26, 2022) – Today multi-Platinum-selling and GRAMMY® Award-winning group Casting Crowns releases Healer (Deluxe), the follow-up album to the January release. Healer (Deluxe) features seven new songs in addition to the seven tracks on the original album. Click here to listen to the extended project.

"When working on this album, I realized all the songs I was writing dealt with healing in some way, something we all need," shares Mark Hall of Casting Crowns. "This deluxe album is the full picture about healing, about how God meets us where we are and what His healing looks like. Healer is a scripture-filled push forward, challenging us to seek true healing from Jesus, the only Healer we need."

Celebrating the album's release, the band is releasing a new music video for one of the new tracks, "No Hurt." This anthemic song is a perfect setting for the music video that highlights the Urban Bicycle Food Ministry in the Nashville area. Fans can donate to the ministry on YouTube while watching the video. Urban Bicycle Food Ministry is a ministry that provides meals, basic needs, and a relationship to people on the streets in both Nashville and Memphis, Tennessee. Learn more about UBFM here.

Casting Crowns will continue sharing the music from Healer with fans this fall with their 37-major-city tour beginning on September 27th. The arena tour will feature special guests CAIN and Anne Wilson. Click here for cities and information.

In addition to the new album and tour, Casting Crowns continues to make an impact with their music. With more than 20 years of bringing heartfelt music and messages to listeners, Casting Crowns has recently been named the No. 1 Top 10 CCM Artists and Top 5 CCM Group according to Finney's Fast 5 from Finney Media Group. Published this summer on CMB and based on the research of the library songs from across the country, the band is the largest testing artist group and has 14 high-testing songs.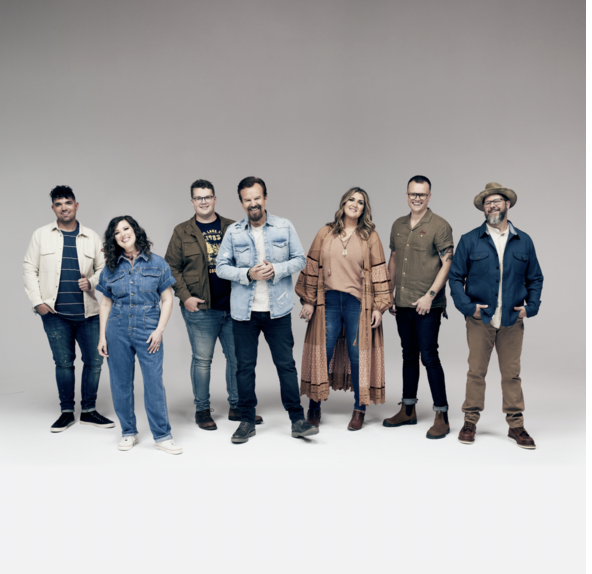 ABOUT CASTING CROWNS: The prolific and chart-topping CCM group Casting Crowns has achieved sales milestones with more than 12 million albums sold. Additionally, they have received numerous RIAA certifications: one RIAA 2x multi-Platinum® album, five RIAA Platinum albums, two RIAA Platinum DVDs, seven RIAA Gold® albums, four Gold DVDs, six RIAA Platinum singles, and 12 RIAA Gold digital singles.
Casting Crowns has also been honored with four American Music Awards (out of seven total nominations), a GRAMMY Award® for their 2005 album Lifesong, and eight additional GRAMMY Award nominations. In addition, the group has garnered 18 GMA Dove Awards, two Billboard Music Awards, and 13 total Billboard Music Award nominations. Casting Crowns' seven band members all remain active in student ministry and tour according to their local church commitments.
The band's 2018 release, Only Jesus, was met with astonishing success and response. Casting Crowns received their newest RIAA Gold Certification for their No. 1 song "Only Jesus" and RIAA Platinum Certification for the song "Nobody." This album also produced two No. 1 radio singles, including the group's 15th career No. 1 radio single, a GRAMMY nomination, a 2019 Dove Award, two 2020 Dove Award nominations, and two Billboard Music Awards nominations for "Top Christian Album" and "Top Christian Song" ("Nobody" ft. Matthew West). The impact of this album three years later includes more than 480 million streams life to date. The band released Healer in January 2022 followed by Healer (Deluxe) in August. For more information, visit CastingCrowns.com.