06 Sep

ZACH WILLIAMS READIES FOR HIS FALL '22 TOUR, KICKING OFF SEPT. 14;

A Limited Amount Of Tickets Are Currently On Sale For $18;
The 36-City Tour Featuring Special Guest Ben Fuller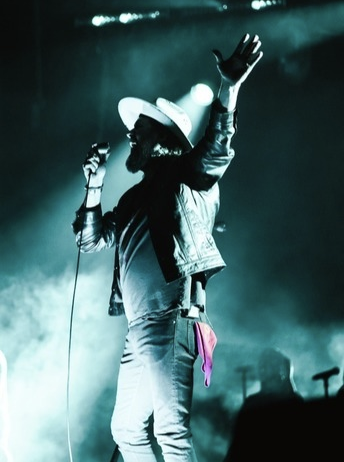 2 September 2022 – NASHVILLE, TN – Earlier this spring Awakening Foundation announced Zach Williams Fall '22 Tour. The 36 major market tour from the multi-GRAMMY® and GMA Dove Award® winning artist and songwriter kicks off on September 14 and runs through November 20, hitting New York City, Colorado Springs, Baton Rouge, Phoenix, and Austin, and will feature special guest Ben Fuller.
It was also just announced that a special ticket offer is now in effect. A limited amount of tickets are currently available for only $18. Be sure to click HERE for more information.
Additionally, Williams' fall tour will offer something even more special than ever before for VIP ticket holders. In partnership with the Salvation Army, for every VIP ticket sold, a food box will be given to a family in need in the community, providing enough meals to feed a family of four for an entire week.
All VIP ticket holders will be able to participate in the VIP Exclusive Eat & Greet Experience, which includes: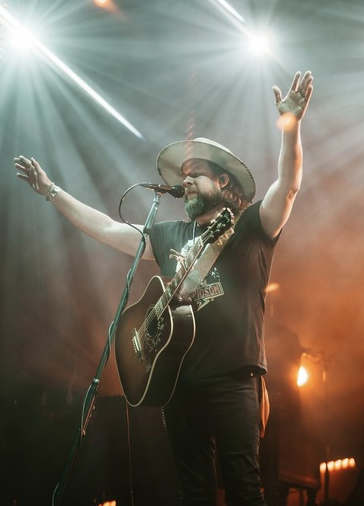 One (1) entry to pre-show VIP Eat & Greet full-course gourmet dinner prepared by Napa Valley, CA-based professional Chef Paul Fields
The opportunity to meet Zach Williams and get a photo*
Premium concert seating
Early access to shopping at the merch table
A commemorative VIP tour laminate and gift bag
Enjoy an amazing meal while also making a difference in your local community. This is a very limited offer and additional specifications apply. Visit HERE for more information.
Concertgoers will get to hear Williams' hit singles along with new songs from his upcoming album, A Hundred Highways, releasing September 30. "This fall, we're gearing up for the biggest tour we have ever done," Williams exclaims. "Every song, album, and show I've done has led me to this moment. I'm bringing my good friend Ben Fuller along and we will tell our stories and sing songs about grace and redemption while playing brand new music and old favorites. Come and see what Jesus is doing this year at the Fall 22' Tour with us!"
– # # # –
* If health and safety guidelines change, a Q&A session may be substituted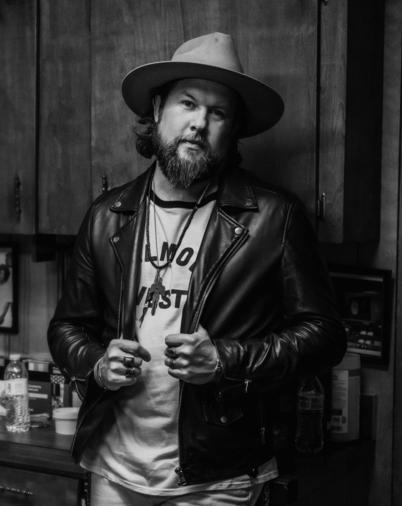 ABOUT ZACH WILLIAMS: Zach Williams is a husband, father, recording artist, and songwriter, writing life-changing songs that come from a place of humility, honesty, and a direct reflection of God's redemption in his life.
With music reaching fans far and wide, in his career to date Williams has earned two GRAMMY® awards (Chain Breaker, 2018; "There Was Jesus," 2021), and along with an additional five GRAMMY nominations, Williams is a multi-GMA Dove Awards and K-LOVE Fan Awards winner and nominee, and made radio history with two consecutive radio No. 1 hits for 35 weeks with his debut singles "Chain Breaker" and "Old Church Choir."
"Chain Breaker," his debut and RIAA®-certified Platinum single from the Gold-selling album Chain Breaker (now RIAA-certified Gold), gave Williams his first GRAMMY nomination for Best Contemporary Christian Music Performance/Song (2017). He received other GRAMMY nods for Best Contemporary Christian Music Album, Survivor: Live from Harding Prison (2019), and in 2020 for "Rescue Story" (Best Contemporary Christian Music Performance/Song). He has multiple Billboard Music Award nominations and American Music Award nominations, and his songs "Old Church Choir" and "Fear Is a Liar" are RIAA-certified Gold.
He performed the multi-week No. 1 single "There Was Jesus," also certified Gold, live with Parton on the 53rd Annual CMA Awards in 2019, while the song made the Pandora Top Spins chart for twelve consecutive weeks and was named one of Pandora's top 100 songs across all genres. Additionally, "There Was Jesus" was WAY-FM's top song of 2020.
To date, Williams has won six GMA Dove Awards (Artist of the Year; New Artist of the Year; Pop/ Contemporary Recorded Song of the Year, "Chain Breaker;" Pop/Contemporary Song, "Old Church Choir;" Songwriter of the Year/Artist; Recorded Music Packaging, Rescue Story). He was also named Billboard's 2017 Top Christian Male Vocalist and New Artist of the Year and CCM Fan Awards' Favorite New Artist Of The Year. Apple Music chose him as Artist of the Week (2016), while "Chain Breaker" was the top track of 2016 on iTunes' Christian Songs chart. Williams has also been awarded by BMI with four Citation of Achievement awards for his singles "Chain Breaker," "Old Church Choir," and "Fear Is a Liar," recognizing the songs for their national popularity and reach.
Zach Williams continues to tour year-round, having just wrapped his latest headlining spring run. He will hit the festival circuit this summer while tour plans are underway for this fall. Following the release of his first Christmas album in 2021, I Don't Want Christmas To End, Williams is releasing his new album, A Hundred Highways, on September 30. For more information, visit ZachWilliamsMusic.com and his socials below.
Twitter, Facebook, Instagram, Youtube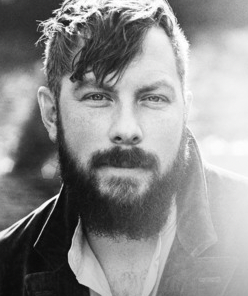 ABOUT BEN FULLER: Music has taken Ben Fuller's life and made it into something he never would have dreamed. Ben grew up in Southern Vermont on his family dairy farm working alongside his father. He'd pass the time by singing to old classic country tunes as he witnessed first-hand the hard work and dedication it took to run a farm. The songs never stopped and somewhere between the farm and college, he picked up a guitar and never looked back.
Due to generations of hurt in his family, Ben struggled with certain aspects of growing up and turned to cocaine and alcohol at a young age. In 2015, Ben got involved in a devastating drug-fueled relationship which led him to understand better, the other side of addiction. In addition, come 2017, he abruptly lost his best friend to a heroin overdose and his entire outlook on life shifted.
Motivated to change, he moved to Nashville to pursue a career as a country singer in late 2018. A family Ben was close with invited him to church one Sunday and as he walked the halls into the auditorium filled with 3,000 people, he knew one day he would sing "that kind of music" for the rest of his life. Falling face-first into his newfound relationship with Jesus, he began writing with a burning desire to share what God did to turn his life around. Today, Ben lives completely sober, while sharing his story filled with hope, mercy, and grace. By turning his testimony into songs, he has been rejuvenated with a new passion and mission; to share his story with the world and all who are ready to listen. For more information, visit BenFullerOfficial.com and his socials below.
ABOUT AWAKENING FOUNDATION: The Awakening Foundation exists to share the message of hope and resources with individuals and families in local and international communities by bringing together artists, fans, and like-minded organizations through live events and missional endeavors to serve and empower those in need. All Awakening Foundation events are powered by Awakening Events. Consistently ranked among the top promoters in America, and reaching as high as No. 3 in the world in total tickets sold Awakening Events is a leader in the live faith-based entertainment industry. Be sure to find out more at AwakeningFoundation.com.