10 Oct

ELEVATION WORSHIP REACHES THE GLOBAL CHURCH WITH NEWLY RECORDED SONGS FROM THEIR ALBUM LION IN SPANISH AND PORTUGUESE

Elevation Nights With Elevation Worship And Pastor Steven Furtick Readies For A West Coast Fall Run, Kicking Off October 25

7 October 2022 – CHARLOTTE, NC / NASHVILLE, TN – Two unique projects drop from Elevation Worship today, LEÓN and LEÃO. LEÓN offers eight songs in Spanish while LEÃO is a two-song project recorded in Portuguese that features "LEÃO (LION) [feat. Chris Brown & Thalles Roberto]" as well as "O Mesmo Deus (Same God) [feat. Jonsal Barrientes]." Additionally, all of the songs are accompanied by lyric videos, go to elevationworship.com to check out these albums.

"We're excited to be sharing some of our favorite songs from our latest album, LION, in both Spanish and Portuguese," shares Elevation Worship's Chris Brown. "We love what God is doing not only in our local church but also throughout the global church. To all of our Spanish and Portuguese-speaking brothers and sisters, we hope that this offering helps you connect with and enjoy the presence of God in a deeper way."

LEÓN – tracklisting:
1. Lo Que Veo (What I See)
2. Nadie (No One)
3. Mismo Dios (Same God)
4. LEÓN (LION)
5. Siempre YHWH (Forever YHWH)
6. Este Es El Reino (This Is The Kingdom)
7. Resurrección (Welcome Resurrection)
8. Bailando (Dancing)

These newly-recorded versions follow the previously released LION and LION: Live From The Loft. The LION: Live From the Loft project offers ten acoustic songs that the Elevation Worship team recorded with their church community at a newly restored barn near their home base in Charlotte, NC, while LION, the group's 14th project to date, is a 15-track collection that blends high-energy power anthems with stripped-down quieter moments, unconventionally mixing studio selections and live recordings, taking listeners on an inspiring journey, offering songs primed for church, for everyday worship, and for personal reflection.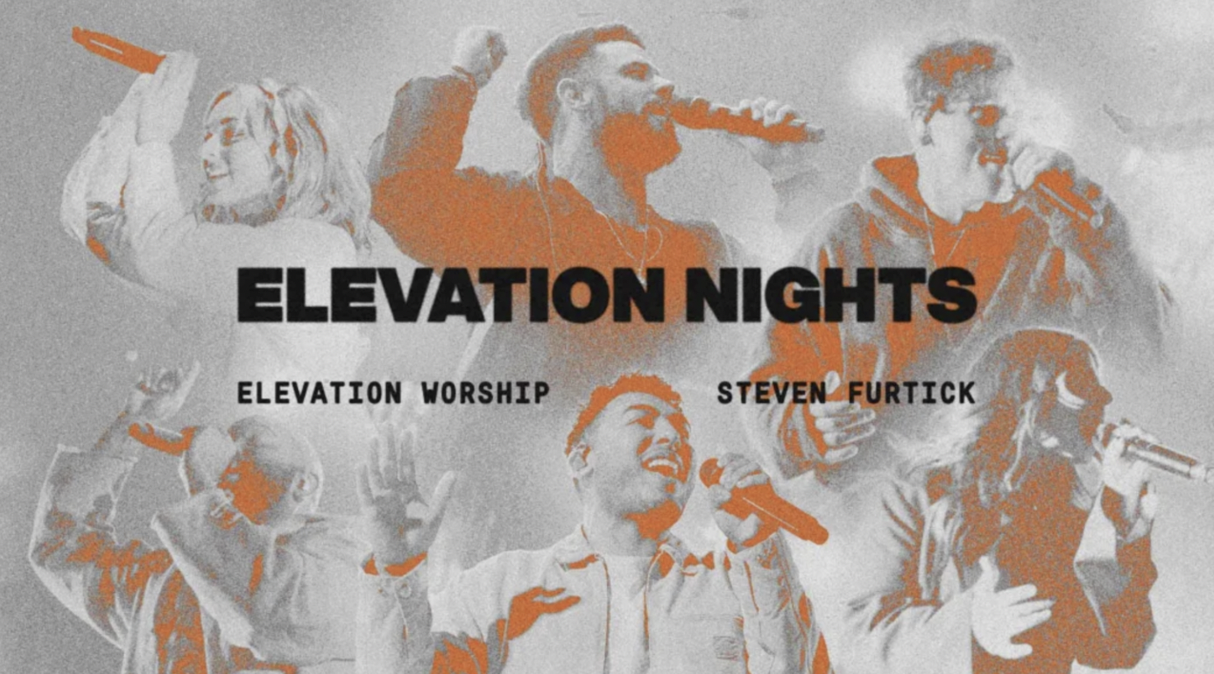 ELEVATION NIGHTS: Kicking off October 25, Elevation Worship and Pastor Steven Furtick will head back on the road for their fall arena tour, Elevation Nights. The tour hits the west coast beginning in Glendale, AZ, then heads to Las Vegas, Sacramento, Eugene, Seattle, Oakland, San Diego, and Los Angeles. Tickets are on sale now at ElevationNights.com.
ABOUT ELEVATION WORSHIP: Elevation Worship is the worship ministry of Elevation Church, a multi-site church based in Charlotte, N.C. led by Pastor Steven Furtick. Elevation Worship has produced 15 albums that include American Christian Radio No. 1 songs "Graves Into Gardens" and "RATTLE!," RIAA Platinum®-certified songs "Jireh" and "O Come to The Altar," also an American Christian Radio Top 5 song, and RIAA Gold®-certified "The Blessing." The group also consistently has songs on the CCLI Top 100 list.
The ministry of Elevation Worship is passionate about producing songs for the local church that connect others to God. Their main priority is to create an atmosphere of worship so people can encounter Jesus in a real and personal way. Their most recent albums are LION (March 2022) and LION: Live From The Loft (August 2022).
For more information, please visit ElevationWorship.com.