02 Nov

ZACH WILLIAMS ANNOUNCES HIS "A HUNDRED HIGHWAYS TOUR," KICKING OFF SPRING 2023

Tickets Go On Sale This Friday, November 4 For The 28-City Tour Featuring Special Guest Blessing Offor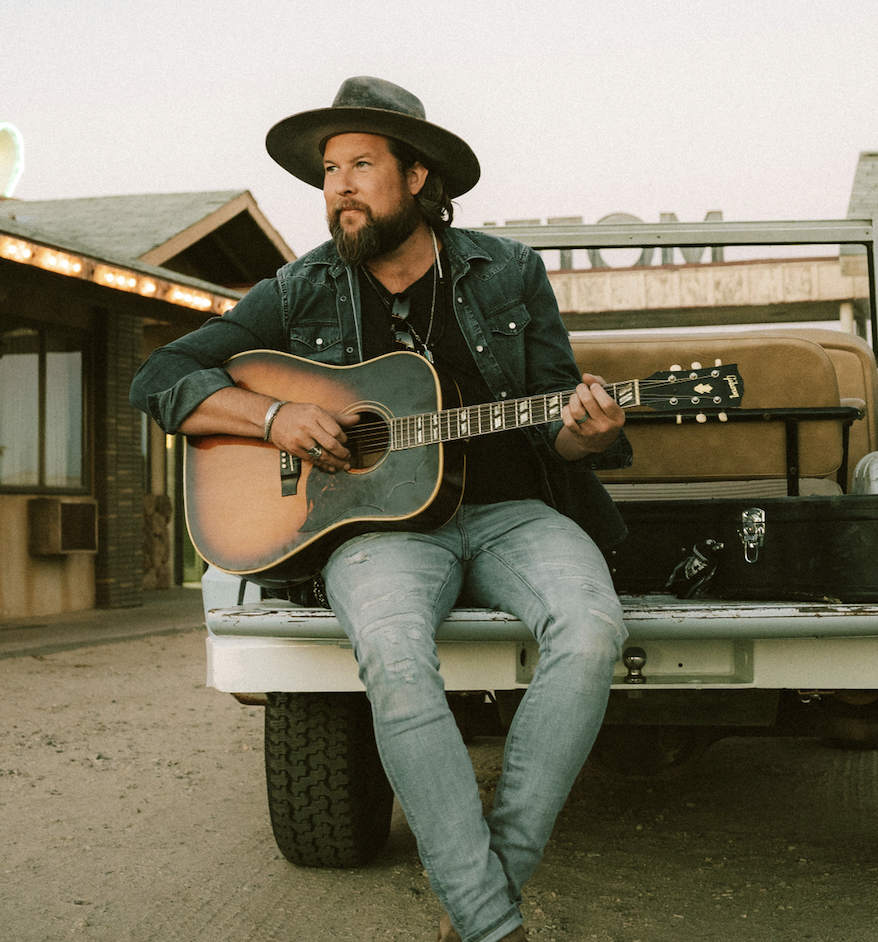 31 October 2022 – NASHVILLE, TN – The Awakening Foundation announces that multi-GRAMMY® and GMA Dove Award®-winning artist and songwriter Zach Williams will hit the road next spring with his "A Hundred Highways Tour." Promising a bigger and better live show than ever before, Williams will be backed by a ten-piece band and background vocalists, giving all ticket holders a concert experience unlike any other in the Contemporary Christian music space today. You won't want to miss this night of incredible music from Williams who will be joined by special guest Blessing Offor.
Kicking off March 2 and running through May 12, the tour, which is supported nationally by World Vision, Altrua HealthShare, K-LOVE, and Air1, will hit 28 markets that include Knoxville, Seattle, Portland, Atlanta, and Indianapolis. Tickets go on sale this Friday, November 4. For tickets purchased from November 4-18, fans can save 20% on standard tickets using code INSIDER (this is not valid on group or VIP tickets). Click HERE for more information.
Additionally, Williams' spring run will offer his unique VIP Exclusive Eat & Greet Experience with world-renowned professional Chef Paul Fields. For every VIP Eat & Greet ticket order, in partnership with Salvation Army and Altrua HealthShare, a food box will be given to a local family in need, providing enough food to feed a family of four for an entire week. The entire VIP Experience offers:
One (1) entry to pre-show VIP Eat & Greet full-course gourmet dinner prepared by Napa Valley, CA-based professional Chef Paul Fields
The opportunity to meet Zach Williams and get a photo*
Premium concert seating
Early access to shopping at the merch table
A commemorative VIP tour laminate and gift bag
This is a very limited offer and additional specifications may apply. Click HERE for more. All VIP participants must arrive by 5pm local time.
– # # # –
*If health and safety guidelines change, a Q&A session may be substituted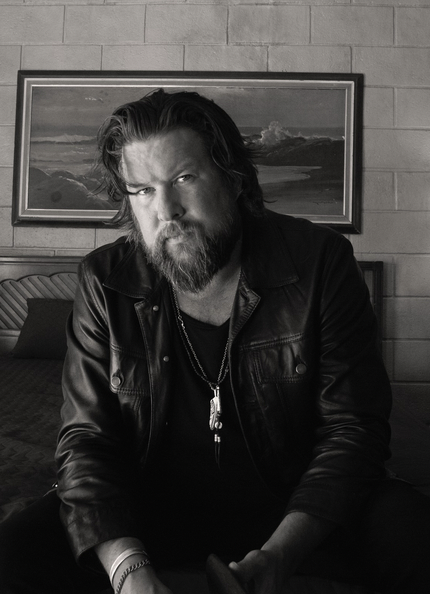 ABOUT ZACH WILLIAMS: Zach Williams is a husband, father, recording artist, and songwriter, writing life-changing songs that come from a place of humility, honesty, and a direct reflection of God's redemption in his life.
With music reaching fans far and wide, in his career to date Williams has earned two GRAMMY® awards (Chain Breaker, 2018; "There Was Jesus," 2021), and along with an additional five GRAMMY nominations, Williams is a multi-GMA Dove Awards and K-LOVE Fan Awards winner and nominee, and made radio history with two consecutive radio No. 1 hits for 35 weeks with his debut singles "Chain Breaker" and "Old Church Choir."
"Chain Breaker," his debut and RIAA®-certified Platinum single from the Gold-selling album Chain Breaker (now RIAA-certified Gold), gave Williams his first GRAMMY nomination for Best Contemporary Christian Music Performance/Song (2017). He received other GRAMMY nods for Best Contemporary Christian Music Album, Survivor: Live from Harding Prison (2019), and in 2020 for "Rescue Story" (Best Contemporary Christian Music Performance/Song). He has multiple Billboard Music Award nominations and American Music Award nominations, and his songs "Old Church Choir" and "Fear Is a Liar" are RIAA-certified Gold.
He performed the multi-week No. 1 single "There Was Jesus," also certified Gold, live with Parton on the 53rd Annual CMA Awards in 2019, while the song made the Pandora Top Spins chart for twelve consecutive weeks and was named one of Pandora's top 100 songs across all genres. Additionally, "There Was Jesus" was WAY-FM's top song of 2020.
To date, Williams has won six GMA Dove Awards (Artist of the Year; New Artist of the Year; Pop/ Contemporary Recorded Song of the Year, "Chain Breaker;" Pop/Contemporary Song, "Old Church Choir;" Songwriter of the Year/Artist; Recorded Music Packaging, Rescue Story). He was also named Billboard's 2017 Top Christian Male Vocalist and New Artist of the Year and CCM Fan Awards' Favorite New Artist Of The Year. Apple Music chose him as Artist of the Week (2016), while "Chain Breaker" was the top track of 2016 on iTunes' Christian Songs chart. Williams has also been awarded by BMI with four Citation of Achievement awards for his singles "Chain Breaker," "Old Church Choir," and "Fear Is a Liar," recognizing the songs for their national popularity and reach.
Williams released his latest album, A Hundred Highways, in the fall of 2022, which features his hit song "Heart Of God" and "Jesus' Fault," a duet with country superstar Walker Hayes. Williams will also be reuniting with Dolly Parton for a performance of "There Was Jesus" on her Christmas special, "Mountain Magic Christmas," set to air on NBC this holiday season. For more information, visit ZachWilliamsMusic.com and his socials below.
Twitter, Facebook, Instagram, Youtube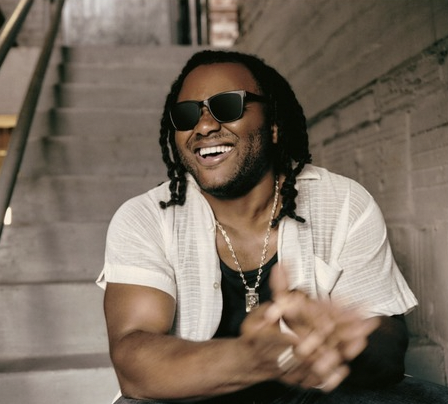 ABOUT BLESSING OFFOR: The youngest of six siblings, Blessing Offor was born in Nigeria and immigrated to the United States with his uncle at the age of six. Born blind in one eye, Blessing's parents sent him to the U.S. in an effort to restore his vision, though unfortunately, he lost his complete eyesight by age 10. Gravitating towards the piano before losing his vision, Blessing's school teachers helped nurture his talent and he soon found himself at Belmont University honing his craft in Music City. Hints of pop, Motown, and soul flourish across Blessing's music as he sings of optimism, hope, and finding silver linings in dark clouds.
2022 has proven to be a breakout year for the Nashville-based singer/songwriter. Recently, Blessing garnered a 2022 Dove Award nomination for "New Artist of the Year." Earlier this year, Blessing released his debut EP, Brighter Days, to critical acclaim, with the self-titled track peaking at #2 on Billboard's Christian Airplay chart. Blessing made his national television debut on NBC's The Kelly Clarkson Show, and subsequently released the Brighter Days (Live Sessions) EP featuring intimate live versions of tracks from his debut EP. Now, having had a top 5 solo debut track and No. 1 follow-up collaboration with TobyMac, Blessing's next single "Believe" is currently out at radio. Blessing's seven-song EP Brighter Days was released via Chris Tomlin's Bowyer & Bow imprint in partnership with Universal/Capitol Christian Music Group. Listen to Brighter Days HERE.
Twitter, Facebook, Instagram, Youtube
ABOUT WORLD VISION: World Vision is a Christian humanitarian organization dedicated to working with children, families, and their communities worldwide to reach their full potential by tackling the causes of poverty and injustice. With staff in nearly 100 countries, World Vision serves all people, regardless of religion, race, ethnicity, or gender. For more information, please visit WorldVision.org or on Twitter @WorldVisionUSA
_____
ABOUT ALTRUA HEALTHSHARE: Altrua HealthShare is part of Altrua Ministries, a 501(c)(3) nonprofit organization. As a nationally recognized, faith-based Health Care Sharing Ministry of individuals and families, a collaborative community of health-conscious people, providers, dentists, nurses, staff and members, we are dedicated to a single purpose: improving your health by "Caring for One Another." Our membership opportunities are developed and based on Biblical principles established for living a healthy and honorable lifestyle, and members must believe in our Statement of Standards to join. Find out more at AltruaHealthShare.org.
_____
ABOUT K-LOVE: K-LOVE creates compelling media designed to inspire and encourage audiences to have a meaningful relationship with Christ. K-LOVE is listener-supported and delivers positive and encouraging music and messages through nearly 600 signals across all 50 states, the K-LOVE App, smart devices, klove.com, and K-LOVE On Demand.
_____
ABOUT AIR1: Like its parent company (Educational Media Foundation) and sister station (K-LOVE), Air1 exists to create compelling media that inspires and encourages audiences to have a meaningful relationship with Christ. Broadcast on more than 300 signals nationwide, and streaming around the world on Air1.com, the Air1 Radio App, iHeartRadio, Alexa, Siri, TuneIn, Roku, and more, Air1 is always there to welcome you and help you "worship through it."
_____
ABOUT AWAKENING FOUNDATION: The Awakening Foundation exists to share the message of hope and resources with individuals and families in local and international communities by bringing together artists, fans, and like-minded organizations through live events and missional endeavors to serve and empower those in need. All Awakening Foundation events are powered by Awakening Events. Consistently ranked among the top promoters in America, and reaching as high as No. 3 in the world in total tickets sold Awakening Events is a leader in the live faith-based entertainment industry. Be sure to find out more at AwakeningFoundation.com.