17 Mar

CONSUMED BY FIRE RELEASES DEBUT EP TODAY, FIRST THINGS FIRST;

Six-Song Project Features Radio Hit Title Track;
Lyric Video For "Walk With Jesus" Also Drops Today

17 March 2023 – Nashville, TN – Red Street Records band Consumed By Fire releases their long-awaited EP, First Things First, available everywhere today (stream HERE). The EP follows the band's massively successful radio single, "First Things First," which has reached No. 7 on the Christian radio charts and continues to climb as the first top 10 single for Red Street Records. Band member Jordan Ward shares his enthusiasm for the EP, saying, "We're so fired up for this collection of songs to be released! We're just praying and believing that people will be filled with hope and that their faith will be stirred as they sing these songs over themselves and their families!"

The six-song project compiles previously released tracks "It's a Yes," "Goodbye Ole Me," "First Things First," and "Hope Says," and includes new tracks "Walk with Jesus" and a newly recorded piano version of "First Things First." Additionally, a new lyric video is available today for "Walk With Jesus," which can be viewed below. Produced by Scotty Wilbanks, the EP sings of an undeniable hope and trust in Jesus, giving listeners a fresh anthem of faith through powerful lyrics and sound melodies.

"Red Street Records is excited to release Consumed By Fire's new music to the world!" Red Street's Chief Operating Officer, Kelly Rich, shares. "The Ward brothers are a trio of astounding songwriters, vocalists, and musicians, and consumers are in for an incredible listening experience."

Label VP of Christian Artist Development, Ronn Tabb, adds, "The Ward family's incredible life of ministry has helped shape who Consumed By Fire is today. The songs they write and perform reflect their authentic desire to encourage people in their faith and their walk with Christ." Stream First Things First HERE, available everywhere.

For more information about Consumed By Fire, visit ConsumedByFire.com.

– # # # –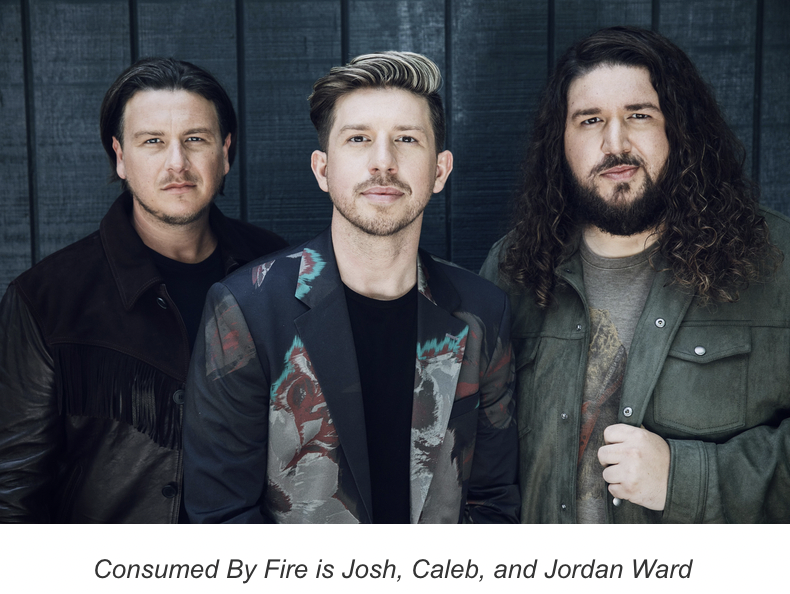 ABOUT CONSUMED BY FIRE: No strangers to the road life, up-and-coming contemporary Christian music band Consumed By Fire is living out the name of their band in a brand new way. Comprised of Caleb Ward (lead vocals), Jordan Ward (harmonies/percussion), and Caleb Ward (guitar/harmonies), the three brothers from Oklahoma are living out God's calling for their lives – to share God's grace far and wide through music. "If it wasn't this form of ministry, if it wasn't music, it would just be something else," Caleb shares. "Ministry is what we were born to do."
The band's sound, heavily influenced by the music they grew up on, is partly thanks to their father's eclectic taste. Filled with honest truths and the band's honed musicality, "First Things First," the band's current radio single, is evidence of Consumed By Fire's family bond and the unconditional love of both their earthly and heavenly fathers. With new music on the horizon as well as upcoming tour dates, the band is ready for a new, exciting year of music. To learn more, visit ConsumedByFire.com and their social links below for the latest information.
Twitter, Facebook, Instagram, Youtube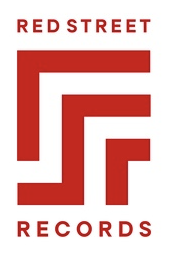 ABOUT RED STREET RECORDS: The desire of Red Street Records is to touch lives and spread the Gospel of Jesus Christ through music. To that end, they seek to partner with artists who share this aim and who strive to achieve it through their innovative and visionary craft. Red Street Records supports their artistry and ministries by providing a label that will give access to the highest standards in the recording industry. RedStreetRecords.com.