02 May

THREE SUMMER DATES ARE ADDED TO "ELEVATION NIGHTS," THE SELL-OUT TOUR FROM GRAMMY AWARD-WINNING ELEVATION WORSHIP AND PASTOR STEVEN FURTICK;

Its Spring Leg Wrapped On Friday In Toronto, Marking It The Largest Ticketed Christian Event In Canadian History

2 May 2023 – Nashville, TN / Charlotte, NC – Due to overwhelming demand, three summer tour dates have been added to "Elevation Nights," the sell-out tour from GRAMMY® Award-winning Elevation Worship and Pastor Steven Furtick. In addition to their already-announced upcoming fall run, the new tour stops will visit Savannah, GA on July 19, Greenville, SC on July 20, and Nashville, TN on July 21. Sign up for pre-sale tickets at elevationnights.com.

Since the fall of 2021, Elevation Worship has taken "Elevation Nights" to 32 cities throughout the U.S. and Canada, sharing an unforgettable and life-changing evening with more than 311K concertgoers. This spring's run had more than 75K in attendance, visiting major markets such as Austin, Oklahoma City, Minneapolis, Denver, and wrapping last Friday in Toronto, marking their stop as the largest ticketed Christian event in Canadian history.

Following the added summer stops, the "Elevation Nights" eight-city fall tour will kick off on Tuesday, October 3 in Miami, FL, with stops in Tampa, FL, Knoxville, TN, Dallas, TX, and more before the final show on Thursday, October 12 in Houston, TX. For a full list of dates and cities, see below.

The Elevation Nights tour is a full worship experience as Steven Furtick preaches and Elevation Worship leads many of their hit songs, including "Graves Into Gardens," "RATTLE!," "Do It Again," "The Blessing," "Same God," along with songs from their upcoming project, CAN YOU IMAGINE?, which will release on May 19th. CAN YOU IMAGINE? follows the GRAMMY-nominated album LION, which was recognized in the "Best Contemporary Christian Music Album" category at the 2022 GRAMMY Awards, which they won the previous year for Old Church Basement, their live collaboration album with Maverick City Music.

– # # # –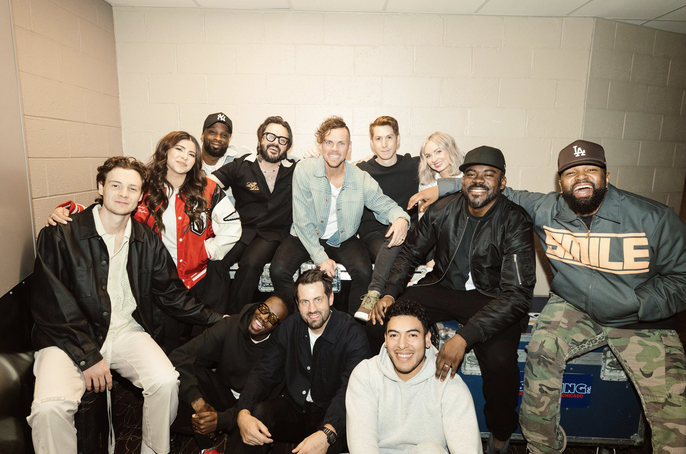 ELEVATION NIGHTS 2023:*
*Wednesday, July 19 – Savannah, GA
*Wednesday, July 20 – Greenville, SC
*Thursday, July 21 – Nashville, TN
Tuesday, October 3 – Miami, FL
Wednesday, October 4 – Tampa, FL
Friday, October 6 – Knoxville, TN
Saturday, October 7 – Duluth, GA
Sunday, October 8 – Birmingham, AL
Tuesday, October 10 – Lubbock, TX
Wednesday, October 11 – Dallas, TX
Thursday, October 12 – Houston, TX
*just-added dates
For more information on all Elevation Nights tour dates, visit ElevationNights.com.
ABOUT ELEVATION WORSHIP: Elevation Worship is the worship ministry of Elevation Church, a multi-site church based in Charlotte, N.C. led by Pastor Steven Furtick. They have released 14 albums that include four RIAA Platinum-certified songs: "Jireh," "O Come To The Altar," "Graves Into Gardens," and "Do It Again." The group also has seven RIAA Gold-certified singles including "The Blessing," "Here Again," and "Wait On You," joined by their RIAA Gold-certified album "Here As In Heaven". Additionally, Elevation Worship has achieved three No. 1 radio songs, "Graves Into Gardens," "RATTLE!" and most recently, "Same God." The group currently has twelve songs on the CCLI Top 100 list.
Their GRAMMY-winning album, Old Church Basement, is a live collaboration with Maverick City Music and was released in 2021 to wide acclaim. Elevation Worship recently celebrated their latest GRAMMY nomination for their album, LION, for the "Best Contemporary Christian Music Album" category. LION was also nominated twice for the 53rd Annual GMA Dove Awards. Their new album, CAN YOU IMAGINE?, releases May 19, 2023.