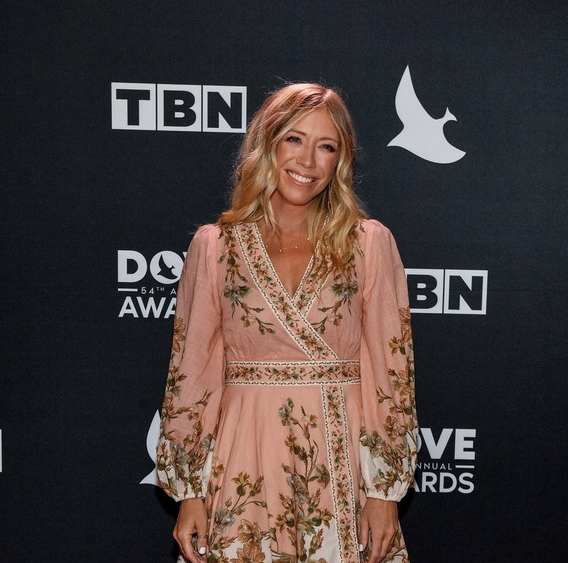 23 Oct

AWARD-WINNING ARTIST AND SONGWRITER ELLIE HOLCOMB WINS HER FOURTH GMA DOVE AWARD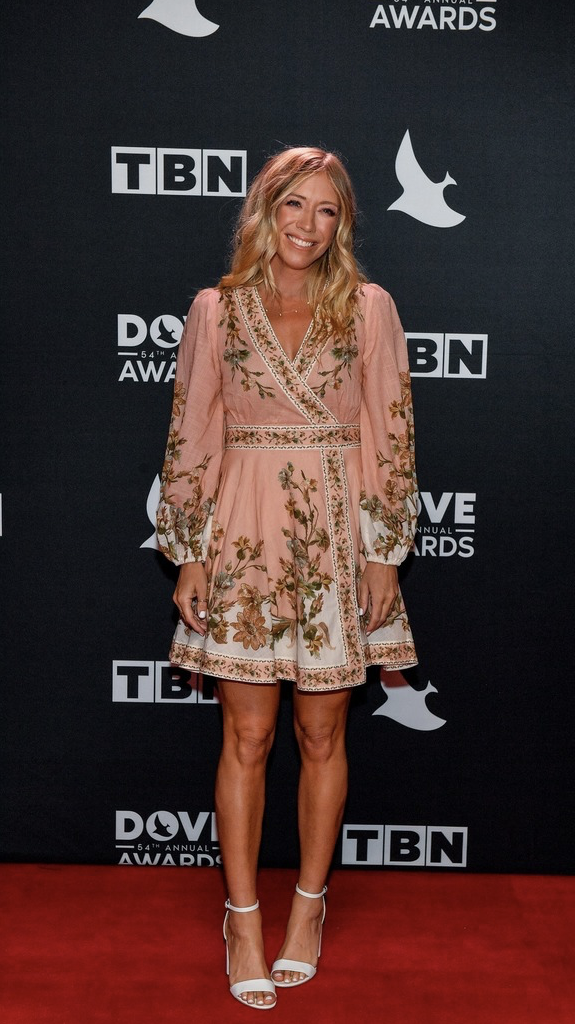 NASHVILLE, TENN. (OCTOBER 23, 2023) – Award-winning singer/songwriter and best-selling author Ellie Holcomb received her fourth GMA Dove Award at the 54th annual awards. Her Christmas song "Sounding Joy" was named "Children's Recorded Song of the Year." She was also nominated for Christmas/Special Event Album of the Year for her Christmas album, which included the winning song.
"I was overjoyed, honored, and delighted to win the Dove for Children's Recorded Song of the Year," shares Ellie Holcomb. "One of my favorite things is writing music that helps little hearts carry around big truths. My prayer is that every kid from 1 to 92 will repeat the sounding joy of the good news of the Christmas story! Grateful to work with incredible producers like my dad, Brown Bannister, and Nathan Dugger, who produced this record so beautifully. And honored to be in the company of the other nominees, my fellow brothers and sisters, making beautiful music about the most beautiful story I know."
Sing: Christmas Songs was Holcomb's first Christmas EP and was featured on HuffPost's "New Christmas Music" list. The nominated project and song were released alongside her latest children's book, Sounding Joy, which landed at No. 4 on ECPA's Christian juvenile best-sellers, Christmas 2022 list and was a Top 10 Amazon Best Seller for Children's books. She also won the GMA Dove Award for "Children's Album of the Year" in 2020 for her album, Sing: Remembering Songs.
The GMA Dove Awards were held last week in Nashville and aired exclusively on TBN and the TBN app on Friday, October 20th.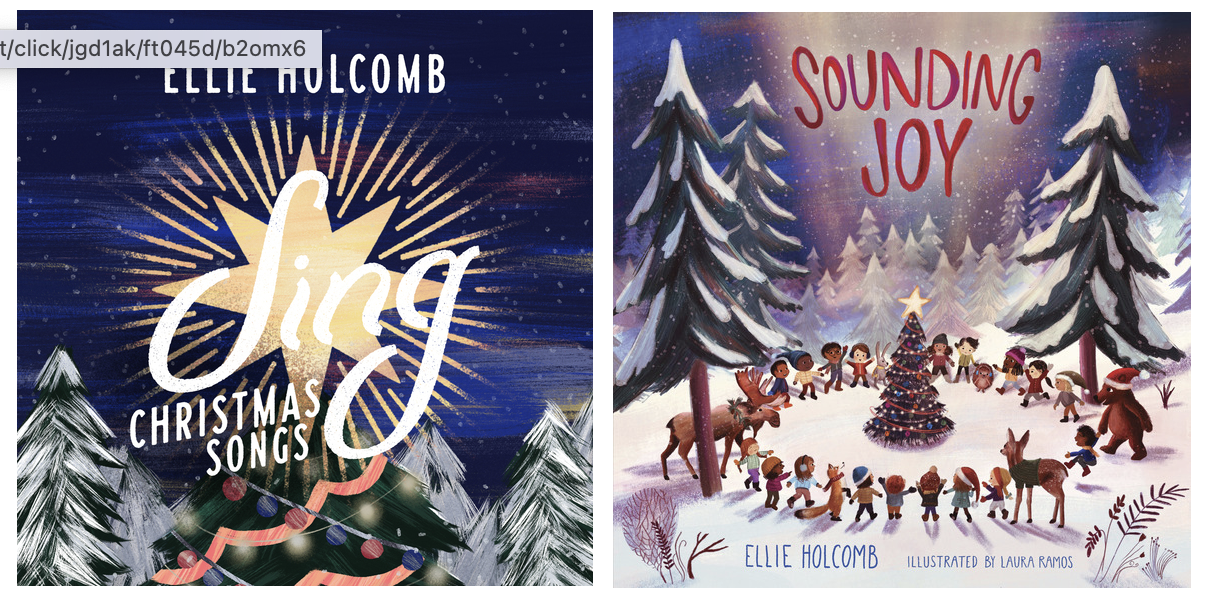 – # # # –
About Ellie Holcomb: For eight years, Ellie recorded and toured full-time with her husband's band, Drew Holcomb & The Neighbors, before stepping off the road when her first child was born. Her solo debut, As Sure As The Sun (2014), landed her a Top 10 hit and a GMA Dove Award for "New Artist of the Year." Her critically acclaimed sophomore LP, Red Sea Road, followed in 2017. In 2021, she released her third full-length solo project, Canyon, to much acclaim, earning her a second Top 10 radio single with the song, "I Will Carry You."
Holcomb has also released three children's books – each with a companion EP of original music written specifically for kids. Her debut book, Who Sang The First Song (B&H Publishers, 2018), has achieved the Evangelical Christian Publishers Association (ECPA) Bronze Award for selling more than 100,000 copies. The book hit the ECPA juvenile bestseller list and was a finalist for the 2019 Christian Book Award in the children's category. She has also authored two additional children's books, Don't Forget To Remember, and most recently her Christmas book, Sounding Joy, which landed at No. 4 on ECPA's Christian Juvenile Bestsellers, Christmas 2022 list. With each of these children's releases, she has simultaneously released original music with their own EPs. She won the GMA Dove Award for "Children's Album of the Year" in 2020 for her Sing: Remembering Songs album, in 2022 for "Recorded Music Packaging" for her album Canyon as well as in 2023 for "Children's Recorded Song of the Year" for her Christmas song "Sounding Joy." Her first adult book and devotional, Fighting Words: 100 Days of Speaking Truth into the Darkness (2021), has spent many months on the ECPA Bestseller list.
Ellie resides in her hometown of Nashville, TN with her husband Drew Holcomb, and their three children. For more information visit ellieholcomb.com.