17 Jun

CADE THOMPSON DROPS A NEW SINGLE TODAY- THE TIMELY "ARMS OF JESUS"

17 June 2022 – Nashville, TN – Red Street Records' artist Cade Thompson drops his latest single, "Arms Of Jesus," today. Available on all DSPs, click HERE to listen to the song.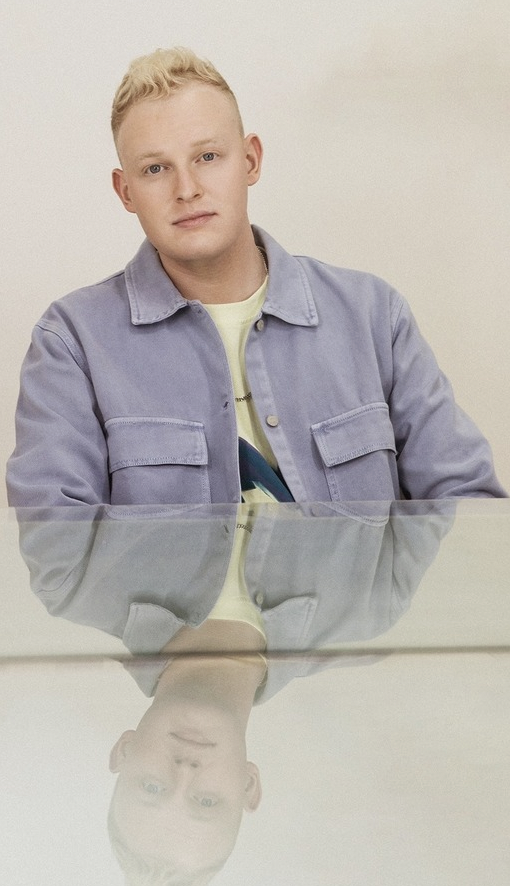 Thompson, who wrote the song with A.J. Pruis (Matthew West) and Matt Armstrong (Chris Tomlin), shares, "It's more important than ever to run into the arms of Jesus. People, including myself, are facing times in their lives where they need healing or they're walking through pain or tragedy. I believe as humans we have the choice to run to the ways of this world or run and fall into the arms of Jesus and in His arms, we can find the healing, the hope, and the strength that we need."
With a desire to create music that reaches people of all ages, Cade Thompson strives to bridge the gap for people to bring their struggles to Jesus, that it is in His arms alone that peace can be found.
He will be sharing "Arms Of Jesus," along with previous releases from his 2021 album, Bigger Story, and more on tour this summer. Along with hitting numerous festivals, plans are underway for a fall tour.
Also, be sure to check out his most recent interview with the Jesus Calling Podcast where they discuss the nation's mourning of yet another school shooting. Thompson shares his own similar experience with the podcast and how it inspired him to write a song ("New Normal" from his 2021 album Bigger Story) to encourage others who are dealing with the fear, anxiety, and pain that these dramatic events can cause in their lives. The interview, which just went live this week, can be heard HERE.
With a growing following on social media, this is just the beginning of what's to come from Cade Thompson. Be sure to visit his links below, or join his email list HERE!
– # # # –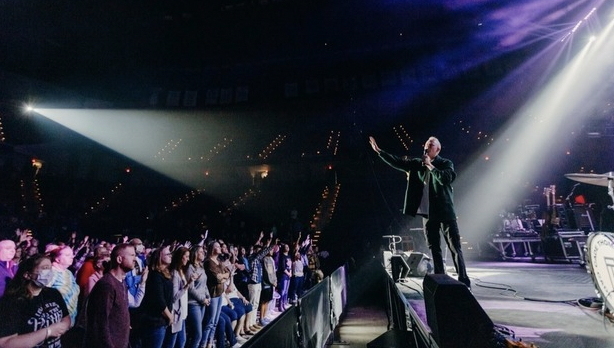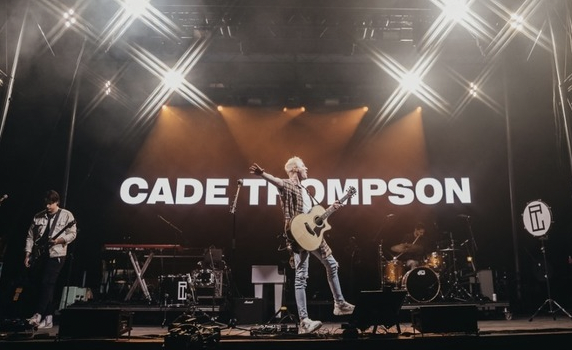 ABOUT CADE THOMPSON: Red Street Records artist Cade Thompson is an energetic and soulful contemporary Christian music artist with a sound that appeals to believers and mainstream pop audiences alike. His effortless style promotes his personal musical influences, which draw heavily from the church. Cade has an admirable ability to transform his thoughts and faith into a powerful collection of melodies and lyrics that inspire people of all ages to step into all that God has for them.
Thompson has had an affinity with music since his toddler days when even a preschool teacher noticed him frequently harmonizing early on, and eventually progressed through piano, guitar, and drum lessons. After joining the youth worship team in 6th grade, a music mentor came into his life who emphasized the importance of seeking God through the Bible outside of a worship setting. This understanding placed Thompson on a deeper course of encountering the love of the Father and seeking His presence more intently. In these early teen years, he knew God was calling him into music ministry and giving him opportunities to grow in that calling.
God has continued to reveal Thompson's heart, the outpouring has resulted in a strong connection to his generation sonically and lyrically. Shortly after finishing high school, he moved to Nashville, Tennessee. Following his move, he signed a record deal with Red Street Records, an independent Christian label founded by Rascal Flatts member, Jay DeMarcus. In February of 2020, Thompson made waves across the Christian music community with the release of his debut single, "Provider." In August of 2020, he earned his first Top 20 Billboard charting single, with the release of his second radio single, "Every Step of the Way." He has shared the stage with artists such as Michael W. Smith, TobyMac, Newsboys, Crowder, We The Kingdom, among many others, and has also seen huge success online, where his music has earned over thirty-five million streams to date.
Thompson hit the ground running in 2021 with a lineup of shows across the nation opening for some of CCM's biggest names. Thompson's debut album, Bigger Story, was released in September 2021. On June 17, 2022, he releases his first single "Arms of Jesus" off of his next project expected in 2023.
For more information, visit CadeThompsonMusic.com and his social links below.
Twitter, Facebook, Instagram, Youtube
ABOUT RED STREET RECORDS: The desire of Red Street Records is to touch lives and spread the Gospel of Jesus Christ through music. To that end, they seek to partner with artists who share this aim and who strive to achieve it through their innovative and visionary craft. Red Street Records supports their artistry and ministries by providing a label that will give access to the highest standards in the recording industry. RedStreetRecords.com.