15 Sep

WORSHIP LEADER PHIL WICKHAM'S NEW CHRISTMAS SONG, "BEHOLD (FT. ANNE WILSON)" IS AVAILABLE NOW

TICKETS ON SALE FOR HIS CHRISTMAS TOUR:
BEHOLD CHRISTMAS NIGHTS WITH SPECIAL GUEST ANNE WILSON

NASHVILLE, TENN. (SEPTEMBER 08, 2022) Worship leader Phil Wickham has released a brand new Christmas song for the church that is available now. The song, "BEHOLD (ft. Anne Wilson)," will bring worship into the holiday season.

"What a joy it is to release my new Christmas single 'BEHOLD,'" shares Phil Wickham. "I love how this song balances both new and familiar Christmas lyrics, and I can't wait to sing this one with the church."

Wickham is known not only for his countless songs sung in churches around the world including his RIAA Platinum-certified song, "This Is Amazing Grace," but for his inspiring Christmas music. He's released several Christmas projects including the most recent releases: Christmas: Acoustic Sessions (2020) and Christmas (2019).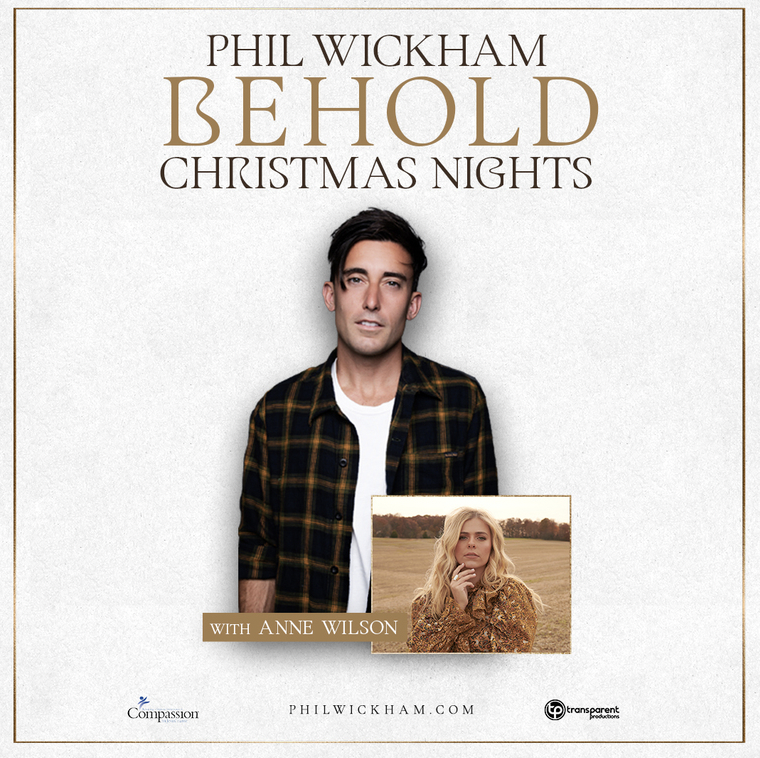 Celebrating Christ's birth this season, Wickham will head out on a special holiday tour in December. BEHOLD Christmas Nights features special guest Anne Wilson and Brandon Lake (on December 10th). The west coast tour will be held in Sacramento, Las Vegas, Anaheim, and San Diego, which sold out within 72 hours of being on sale, for a special night of seasonal celebration. Presented by Transparent Productions, tickets are currently on sale at the links below.
Wickham continues, "I wrote 'BEHOLD' last Christmas season, and I knew that I wanted someone to join me in singing it. When I heard her song on the radio, "My Jesus," I knew I had to have Anne sing with me. Thanks to the very talented Anne Wilson for joining me on it. It is going to be so special to do these Christmas shows with her. They are going to be powerful!"
BEHOLD CHRISTMAS TOUR DATES:
Thursday, December 8 — Capital Christian Center — Sacramento, CA – with Anne Wilson
Friday, December 9 — Central Church — Henderson, NV – with Anne Wilson
Saturday, December 10 — Honda Center — Anaheim, CA – with Anne Wilson and Brandon Lake
Sunday, December 11 — Maranatha Chapel — San Diego, CA – with Anne Wilson SOLD OUT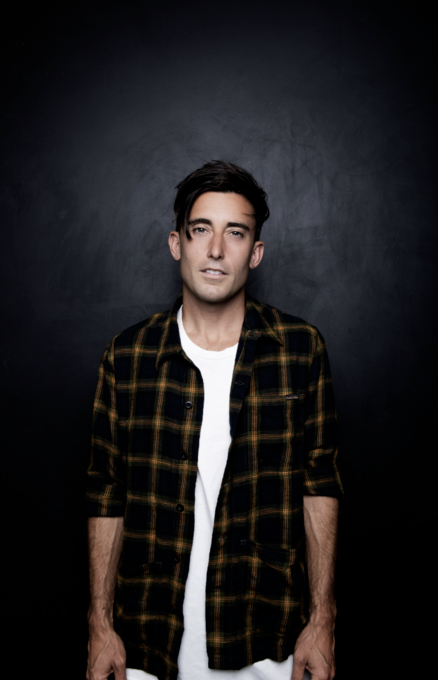 ABOUT PHIL WICKHAM: Since his self-titled debut in 2006, Phil Wickham has emerged as a leader in the modern worship movement, penning countless songs sung in churches around the world. His RIAA Platinum®-certified single "This Is Amazing Grace" was his first career No. 1, holding the top spot for 13 consecutive weeks and named Billboard's No. 1 "Christian Airplay Song of the Year" in 2014 and BMI's "Christian Song of the Year" in 2015. His anthemic "Living Hope," RIAA Gold®-certified, earned him a GMA Dove Award for "Worship Recorded Song of the Year" in 2019.
His latest project, Hymn of Heaven (June 25, 2021, Fair Trade Services), was written during a year when the family of God couldn't physically gather in houses of worship around the world. "Hymn of Heaven is full of praise and thankfulness, just lifting up the name of Jesus and speaking what we really know the reality is even though we don't see it," he says. "All I want to do is facilitate moments where people can encounter the presence of God." "Battle Belongs" and "House Of The Lord," both RIAA Gold®-certified singles, topped the Christian radio charts, and the current single "Hymn Of Heaven" is a top 5 single at radio. Hymn of Heaven earned Wickham five 2022 GMA Dove Award Nominations.
Wickham's music has received hundreds of millions of streams across his catalog and platforms, with his discography including eight full-length projects, multiple Christmas releases, and a series of popular Singalong records that capture Wickham's songs doing what they were always meant to do—giving people the language to sing to God. To find out more, visit PhilWickham.com.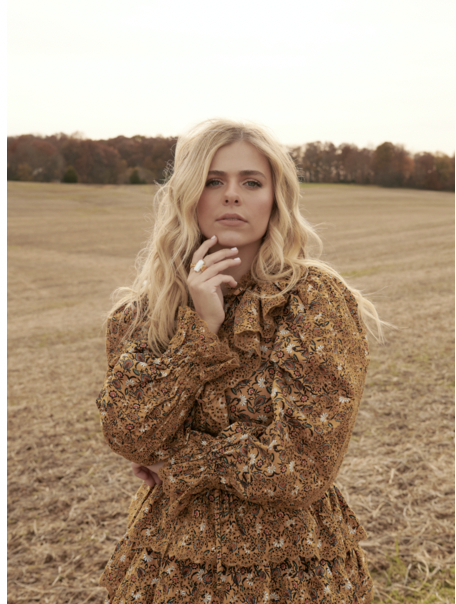 ABOUT ANNE WILSON: Singer/songwriter Anne Wilson knows the healing power of music firsthand. The lyrics of Hillsong Worship's "What A Beautiful Name" became a lifeline for the Lexington, Kentucky native after her brother was tragically killed in a car accident at the age of 23. Although she spent much of her childhood behind a piano, Wilson sang in front of an audience for the first time at her brother's funeral. It was at that moment that she realized what she was born to do. A video of her moving performance organically circulated, eventually landing her a record deal. With a mesmerizing voice and a visible hunger for Jesus, the 20-year-old relies on personal journal entries and time spent in nature for songwriting inspiration.
Wilson's introductory track, "My Jesus" is a warm invitation to experience her Savior in the same intimate way she knows Him. She released a debut three-track single—also titled My Jesus—for Capitol Christian Music Group in early 2021 and followed it up with a live EP, My Jesus (Live in Nashville). She made her Opry debut on the iconic stage in September 2021. Wilson was featured in Billboard Magazine as the October 2021 Chartbreaker artist.
In 2022, her debut album, My Jesus, hit the No. 1 spot on multiple charts including Billboard's Top Christian & Gospel Albums, Billboard's Top 200 Christian & Gospel, Billboard's Top Albums, and Apple Music (Christian & Gospel Category.) The album's title track, "My Jesus," earned Wilson her first RIAA Gold Certification and a 2022 Billboard Music Award nomination for "Top Christian Song." The album also made recent CCMG history, scoring the largest debut week in more than 15 years by a new Capitol Christian Music Group. Wilson is also nominated for six 2022 GMA Dove Awards. For more information, visit annewilsonofficial.com.
ABOUT TRANSPARENT PRODUCTIONS: For over two decades, Transparent Productions has been one of the largest producers of Christian concerts, tours, and festivals across the U.S. in churches, theaters, arenas, and amphitheaters. In 2022 the company will produce nearly 400 dates nationwide. Visit them at TransparentProductions.com.