21 Oct

IVETH LUNA DROPS NEW SONG AND VIDEO, "EARS TO HEAR," TODAY;

Luna Set To Tour With Jason Crabb This Holiday Season

21 October 2022 – NASHVILLE, TN – Today Red Street Records announces a new song to drop from Iveth Luna. Titled "Ears To Hear," click HERE to listen and below to view the just-released performance video. "Ears To Hear" follows Luna's current radio single, "In You."

Sharing about the song, Iveth Luna explains, "This new song means a lot to me because it is a reminder to keep my heart sensitive and in tune to the voice of God." She describes this song as "a prayer to draw us near to Him and not let the cares of the world harden our heart," with heartfelt lyrics reminding listeners to "draw near" with "ears to hear" God's voice through dark times.

Hailing from Dallas, Iveth Luna is a worship leader and Latina CCM artist. Speaking and performing in both English and Spanish, it is Luna's experience as a worship leader and her influence from listening to pop and Latin music that gives her a distinct style, setting her apart from the rest. And since "In You" debuted one year ago, her music and popularity continue to grow. She is heard by millions on the radio as well as from streams on Pandora and Amazon Music, while her YouTube views continue to increase on a weekly basis. Luna has also been featured on Amazon Music's Divine Sound and Spotify's Novedades Cristianas playlist.

Most of all, Iveth Luna wants her music to help heal, comfort, and point to the truth of God. Fans can hear Luna's new music out on the road this Christmas season when she is on tour with Jason Crabb, and she is also featured on his upcoming holiday album Miracle in a Manger with the song "Tennessee Christmas." More information can be found at IvethLuna.com as well as at JasonCrabb.com. Be sure to find out more by visiting her social links below!

Twitter, Facebook, Instagram, Youtube

– # # # –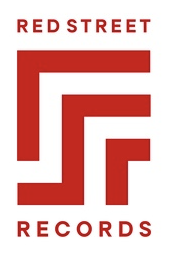 ABOUT RED STREET RECORDS: The desire of Red Street Records is to touch lives and spread the Gospel of Jesus Christ through music. To that end, they seek to partner with artists who share this aim and who strive to achieve it through their innovative and visionary craft. Red Street Records supports their artistry and ministries by providing a label that will give access to the highest standards in the recording industry. RedStreetRecords.com.