11 Nov

PASSION'S KRISTIAN STANFILL RELEASES NEW ALBUM: AVAILABLE TODAY

MAKE IT OUT ALIVE IS STANFILL'S JOURNEY FROM BROKENNESS TO HEALING

ATLANTA, GA/NASHVILLE, TN (NOVEMBER 11, 2022) – sixtstepsrecords/Capitol CMG's Kristian Stanfill has penned a deeply personal project, Make It Out Alive, which is available today. This album is an invitation to an honest conversation and an unexpected open door for others to find the same hope and healing Stanfill has discovered over the last two years. Make It Out Alive is his first solo album since 2011, and these songs were born on the journey from brokenness to healing experienced in his own story.

"I think a lot of people will understand this kind of crossroad that I'm talking about," shares Kristian Stanfill. "It looks different for everyone, but it's at these points of intersection we get to decide if we are going to keep playing the game or start telling the truth. I decided, with the help of my wife, friends, pastors, and counselors, to tell the truth."

The eleven songs featured on Make It Out Alive point to Heaven's design for community, wholeness, and the joy possible from the lowest point to the path of hope, healing, and restoration.
He continues, "I started to think maybe these songs could help someone else. I was learning about this new way of life and I had never felt so alive and free. I want everyone to experience this kind of freedom. The truth is, we are all broken and none of us have it all together. My goal would be that some of my honesty in these new lyrics and melodies will help someone else step into their freedom."

Each of these songs has become an Ebenezer marking a victory for him and a reminder to the listener that with Jesus, we can make it out alive. A raw, intimate live performance video of the title track has also premiered today alongside the celebration of the album release. Click below to watch.

– # # # –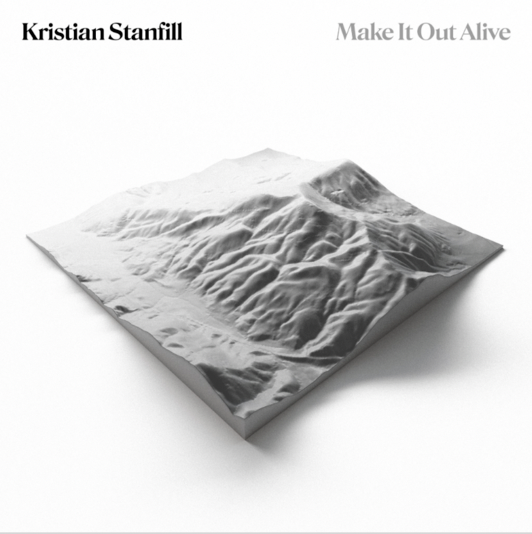 Tracklisting:
Show Me Who You Really Are
Make It Out Alive
That's Not You
We Need People
Grace
Another Praise
True North (feat. Louie Giglio)
My Eyes Are Dry
Walking With You
Where The River Runs
Change You
ABOUT KRISTIAN STANFILL:
Kristian Stanfill is a part of sixstepsrecords/Capitol Christian Music Group as an artist and songwriter. He has been an anchor worship leader with the Passion Movement since 2005, writing and leading songs such as "Glorious Day," "God, You're So Good," and the RIAA Gold®-certified track "One Thing Remains." His two previously released records, Mountains Move and Attention, have amassed 58M+ global streams. He and his wife, Kerri, have four children and live in Atlanta, GA where he is a Worship Pastor at Passion City Church.
For the latest information, please visit KristianStanfill.com and his social links below.