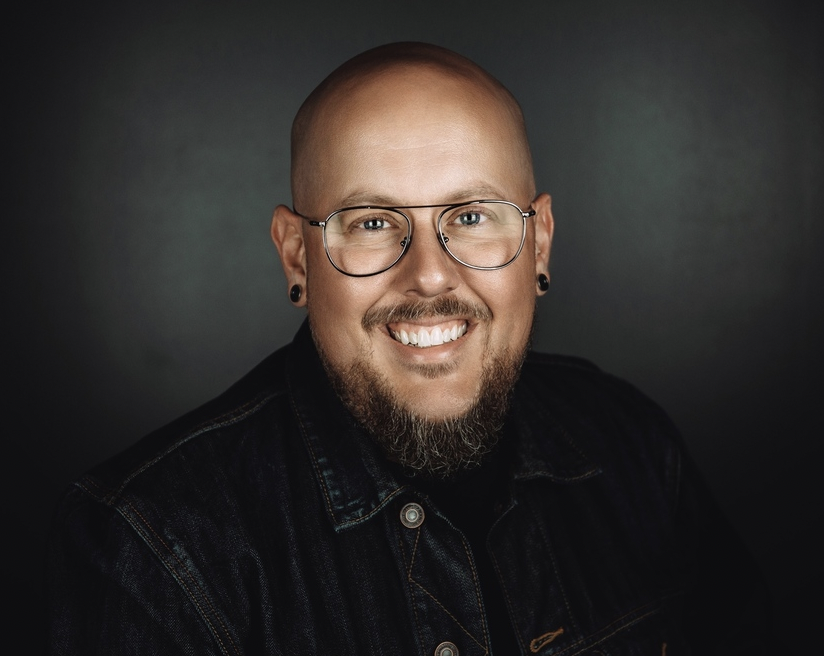 16 Dec

Jason B. Jones Promoted To Vice President, Creative For Integrity Music And David C Cook;

New Marketing Position Will Lead Creative Efforts Company-Wide

14 December 2022 – Brentwood, TN – In a major step to multiply its ministry impact across all areas of outreach, David C Cook has promoted award-winning creative director Jason B. Jones into the newly created role of Vice President, Creative. In this new position, Jones will lead a cross-functional team of creatives and marketers to expand David C Cook's global influence through Integrity Music and David C Cook's publishing and curriculum arm.

"Jason has a unique ability to create at the highest level and translate that creativity into wide-reaching, meaningful impact," said Jonathan Brown, president of Integrity Music. "Over the past six years, I've personally seen Jason's care and intentionality in the way he leads others. I have no doubt that in this next season of his career he will continue to foster a culture of imagination and elevate the overall ministry of David C Cook and Integrity Music."

In his role at Integrity Music, Jones has become one of the leading music resources for the global church and has served on the David C Cook senior leadership team by providing insight and guidance in aligning vision and direction for visual communications and creative services. Jones joined Integrity Music in 2015 as Senior Director of Visual Communications, quickly building an innovative team largely responsible for growing and supporting an international roster of worship and gospel artists. During that time, Jones was credited with a variety of important accomplishments, including a GMA Dove Award® and multiple nominations. A proven team leader and inspirational creative executive, Jones brings 17 years of industry experience working with other labels and artists in similar capacities, including TobyMac, Amy Grant, Chris Tomlin, Matt Redman, Michael W. Smith, and Kari Jobe.

Before immersing himself in Christian music, Jones worked as Creative Director for Tyemill, a Seattle-based tech company, where he focused on user interface design and execution for e-commerce game-changers such as Bonobos, Warby Parker, Baublebar, Rent the Runway, among others. In 2005, he co-founded Otterball, an internationally award-winning design agency focused on branding and web marketing for recording artists.

"I am humbled and excited to work alongside this expanded team, and thankful for the opportunity to help innovate and grow our ministries," shares Jones. "I'm eager to dive into this new role and ready to further cultivate a culture of market-leading creative development."

– # # # –

About Integrity Music: Integrity Music is part of the David C. Cook family, a nonprofit global resource provider serving the Church with life-transforming materials. With offices in both the U.S. and the U.K., Nashville, Tennessee, and Brighton, East Sussex, Integrity Music is committed to taking songs of substance to the local church and its leaders around the world.

Integrity publishes many of the top songs in the Church, including "Great Are You Lord," "Revelation Song," "Open The Eyes Of My Heart," "In Christ Alone," "10,000 Reasons," "Here I Am To Worship," "The Lion And The Lamb," "Great I Am," and "We Believe," among others. Integrity Music artists include Matt Redman, Lincoln Brewster, Darlene Zschech, Leeland, William McDowell, Paul Baloche, David and Nicole Binion, Sandra McCracken, Nashville Life Music, Selah, Thrive Worship, Local Sound, Sarah Kroger, Kees Kraeynoord, ICF Worship, InSalvation, Phil Thompson, Village Lights, Tim Timmons, Mission House, among others.

_____________________________________

About David C Cook: David C Cook is a global nonprofit equipping individuals and church leaders with vital learning and worship resources. David C Cook's desire is for individuals and faith groups to experience the transforming power of the Gospel through music and media that fit the culture, language, and spiritual needs of their communities.

David C Cook was founded in Chicago in 1875 by David Caleb Cook, a businessman who began publishing pamphlets of lessons and songs that equipped local churches for ministry to children displaced by the Great Chicago Fire. Over the years, David C Cook has grown from a Sunday School curriculum publisher to one of the world's largest providers of dynamic and relevant media and music designed to equip the Global Church and individuals with creative, Christ-centered content.