06 Jan

CONSUMED BY FIRE KICKS OFF 2023 WITH NEW SONG "GOODBYE OLE ME";

Current Single "First Things First" Breaks Into Top 20 At Christian Radio;
The Trio Of Brothers Readies For New Project And Spring Tour

6 January 2023 – Nashville, TN – Red Street Records' trio of brothers, Consumed By Fire, announces their first release of the new year, "Goodbye Ole Me," which is available everywhere today. Listen HERE. Kicking off 2023 with a buoyant and encouraging song, the band is excited about "all the energy this song will bring to live settings."

Produced by trusted friend Scotty Wilbanks (NEEDTOBREATHE, Third Day, Rhett Walker) and written by band members Caleb and Jordan Ward alongside labelmate Iveth Luna, the sing-along tune shares the feeling of being made brand new as Jesus lives within. "Every mistake / He Washed me clean / When I lost my way / Amazing grace found me," the band sings. Bringing a biblical interpretation, Jordan shares, "I feel like the energy you feel (from the song) comes heavily from the lyrics inspired by Galatians 2:20."

Before it officially goes live on Friday, January 13, an exclusive viewing of the lighthearted and satirical music video for "Goodbye Ole Me" is set for Thursday, January 12 beginning at 12pm ET/11am CT at JesusFreakHideout.com. "We wanted to do something fun for this new video that showed a bit of our personality… it's also loaded with quite a bit of symbolism!" the band says.

"Goodbye Ole Me" is the latest release from their upcoming project which is currently in progress. Top 20-and-climbing at Christian radio, their current single "First Things First" is receiving attention with spotlights from K-LOVE and Air1 Radio, both praising the band for their "deft lyricism and tight harmonies." Read more HERE.

The band is hitting the road this spring with upcoming dates to be announced. Head to their website, ConsumedByFire.com, for tour dates and announcements.
– # # # –
ABOUT CONSUMED BY FIRE: No strangers to the road life, up-and-coming contemporary Christian music band Consumed By Fire is living out the name of their band in a brand new way. Comprised of Caleb Ward (lead vocals), Jordan Ward (harmonies/percussion), and Caleb Ward (guitar/harmonies), the three brothers from Oklahoma are living out God's calling for their lives – to share God's grace far and wide through music. "If it wasn't this form of ministry, if it wasn't music, it would just be something else," Caleb shares. "Ministry is what we were born to do."
The band's sound, heavily influenced by the music they grew up on, is partly thanks to their father's eclectic taste. Filled with honest truths and the band's honed musicality, "First Things First," the band's current radio single, is evidence of Consumed By Fire's family bond and the unconditional love of both their earthly and heavenly fathers. With new music on the horizon as well as upcoming tour dates, the band is ready for a new, exciting year of music. To learn more, visit ConsumedByFire.com and their social links below for the latest information.
Twitter, Facebook, Instagram, Youtube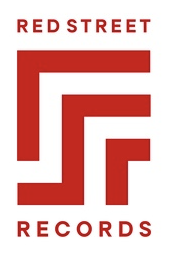 ABOUT RED STREET RECORDS: The desire of Red Street Records is to touch lives and spread the Gospel of Jesus Christ through music. To that end, they seek to partner with artists who share this aim and who strive to achieve it through their innovative and visionary craft. Red Street Records supports their artistry and ministries by providing a label that will give access to the highest standards in the recording industry. RedStreetRecords.com.