24 Feb

CADE THOMPSON RELEASES NEW TRACK, "GOOD GOD," ALONG WITH ACCOMPANYING MUSIC VIDEO, EVERYWHERE TODAY

24 February 2023 – Nashville, TN – Red Street Records' recording artist Cade Thompson releases his brand new song "Good God" (stream HERE) along with an accompanying music video, available everywhere today. This upbeat, energetic track is an anthem of gratitude and positivity as it sings, It's gonna be a good day / 'Cause I got a good, good God / No matter what comes my way / Seasons always change / But He's a good God / He's a good, good God.

"Good God" will be Thompson's upcoming radio single following his successful "Arms of Jesus," which has gained more than 11 million lifetime streams since June. Co-written by Thompson, Jess Cates, and Carter Frodge and produced by AJ Pruis, "Good God" offers a message of optimism that leads listeners into an encouraging spirit of appreciation of God's kindness.

Thompson shares, "The lyrics in my song 'Good God' combined with the energy in the music both reflect the confidence and joy we can all have in God's promise, that through the highs and the lows of life, we can still rest in the goodness of God and walk in His amazing love, mercy, and grace. The character of our good God does not change despite our circumstances."

Travis Flynn directed the video, showcasing the track's colorful, spirited visuals that provide an unmatched representation of Thompson's message behind the song.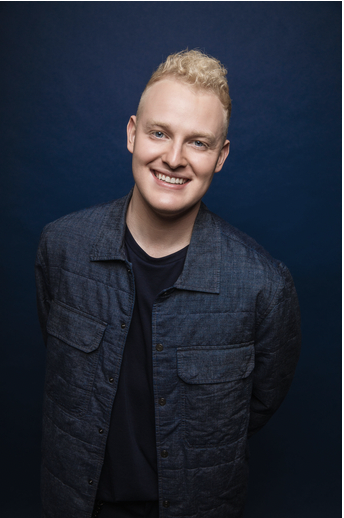 Red Street's A&R Director Kevin Rooney applauds the track sharing, "What a big song! 'Good God' really reminds me of the complete unapologetic gratefulness that I felt as a young Christian. This song challenges the listener to see the ways God is actively moving in our lives. Cade gives this song such an energetic and infectious performance that is sure to brighten your day!"
Backed by his powerful new music, Thompson hits the road this year with dates booked around the nation. Fans can connect with him live through a compilation of solo shows, major festival dates, and direct support for the GRAMMY®-nominated Christian rock band Newsboys. Check out the video below, and pre-order Thompson's sophomore album, Empty Room, set to release on April 14.
– # # # –
ABOUT CADE THOMPSON: Red Street Records artist, Cade Thompson, is an energetic and soulful Contemporary Christian music artist with a sound that appeals to believers and mainstream pop audiences alike. Cade's effortless style promotes his personal musical influences, which draw heavily from the church. He has an admirable ability to transform his thoughts and faith into a powerful collection of melodies and lyrics that inspire people of all ages to step into all that God has for them.
Shortly after finishing high school, Cade moved to Nashville, Tennessee, and following his move, signed a record deal with Red Street Records, an independent Christian label founded by Rascal Flatts member, Jay DeMarcus. In February of 2020, Cade made waves across the Christian music community with the release of his debut single, "Provider," and in August of that year, earned his first Top 20 Billboard charting single, with his second radio single, "Every Step of the Way." Cade has opened for some of CCM's biggest names across the nation and is eager to continue connecting with fans that come to watch him play. With more than 46 million career streams to date, Cade's highly anticipated upcoming sophomore album drops April 2023 following the recent successful release of the title track single "Empty Room" and accompanying music video.
For more information, visit CadeThompsonMusic.com and his social links below.
Twitter, Facebook, Instagram, Youtube
ABOUT RED STREET RECORDS: Jay DeMarcus—member of Rascal Flatts, GRAMMY® award-winning producer, and bassist—launched Red Street Records in 2018. Along with DeMarcus, award-winning songwriter/producer, Don Koch lead the Red Street Records team with a vision for the future. The desire of Red Street Records is to touch lives and spread the Gospel of Jesus Christ through music. To that end, they seek to partner with musicians who share this aim and who strive to achieve it through their innovative and visionary craft. RedStreetRecords.com.