23 Sep

PHIL WICKHAM AND TRANSPARENT PRODUCTIONS ANNOUNCE NATIONWIDE 2023 SINGALONG TOUR

TICKETS ARE ON SALE NOW – DATES ALREADY SOLD OUT

COSTA MESA, CA (SEPTEMBER 20, 2022) Renowned worship leader Phil Wickham and Transparent Productions announce his nationwide 2023 Singalong Tour featuring special guests Matt Maher and Leeland Mooring. The 21-city tour will be sponsored by Compassion International. Tickets are on sale now – click here to purchase.

This will be the fourth year that Wickham takes the Singalong Tour out on the road, and this year represents the largest Singalong tour yet with more dates spanning coast-to-coast. As a fan-favorite tour each year, the Fall 2021 tour sold-out 75 percent in advance of the show date. In continuing the momentum, the 2023 tour date for Leesburg, VA sold-out during the pre-sale weekend with other dates selling more than 50 percent of the tickets prior to the public sale.

"I am so excited to announce that Matt Maher and Leeland Mooring will be joining me next year on the 2023 Singalong Tour," shares Phil Wickham. " It has been 13 years since we did a tour together, and it will be amazing to get back on the road with these incredible worship leaders and friends!"

The format of this tour is unlike any other, with all three artists on stage for solo and collaborative performances throughout the evening.

Wickham continues, "The idea behind these nights is to simplify and get back to the root of what we're doing – a family gathering simply to celebrate and share the name of Jesus. It's about all of us being together."

The Singalong 2023 tour comes off the heels of Wickham's wildly successful 2022 nationwide Hymn of Heaven tour, which featured 28 (of 32) sold-out dates across the country. His newest album release, Hymn of Heaven, has seen multiple No. 1 hits with "Battle Belongs" and "House of the Lord," and his latest radio single "Hymn of Heaven" topped the chart at No. 1 and is still currently holding a Top 10 spot. Hymn of Heaven is his eighth studio album, and it has already amassed more than 415 million streams and more than 150 million video views since its release in 2021.

"It's been thirteen years since the first time Phil Wickham and I have played live music together, and between then and now, I've appreciated his friendship and ongoing commitment to the church," states Matt Maher. "I'm honored to be a part of Singalong next spring (representing mere mortals a baritone). Phil and Leeland are incredibly gifted and I'm honored to be gathering people together to sing and pray in these cities!"

Additionally Leeland Mooring shares, "We're getting the band back together! When Phil called me and asked me to be a part of this tour with him and Matt I was ALL IN! Both of these guys have tremendously impacted my walk with Jesus through their songs and their friendship. As songwriters, all three of us know the value of atmosphere that some places have already embedded in them, in the walls, songs. Songs that haven't yet been sung and life-changing moments in the air. We're believing that when we gather with expectation and the sound of our voices in worship to God that Heaven will kiss the earth and we'll never be the same! Wanna come and join us?"

Don't miss these three incredible worship leaders for this one-of-a-kind tour experience. See below for the complete list of the Singalong 2023 Tour dates for a city near you.

Saturday, 1/21/2023: Temple Church – New Bern, NC
Sunday, 1/22/2023: Relentless Church – Greenville, SC
Friday, 2/3/2023: Southeast Christian Church – Louisville, KY
Saturday, 2/4/2023: Reardon Auditorium – Anderson University – Anderson, IN
Sunday, 2/5/2023: Church on the Rock – St. Louis, MO
Friday, 3/3/2023: Crossroads Church Oakley – Cincinnati, OH
Saturday, 3/4/2023: Elmbrook Church – Milwaukee (Brookfield), WI
Sunday, 3/5/2023: Central Wesleyan Church – Holland, MI
Thursday, 3/23/2023: Cornerstone Chapel – Leesburg, VA
Friday, 3/24/2023: Cornerstone Chapel – Leesburg, VA – SOLD OUT!
Saturday, 3/25/2023: Liberation Church – Richmond, VA
Sunday, 3/26/2023: Fountain of Life Center – Burlington, NJ
Friday, 4/14/2023: First Christian Church – Canton, OH
Saturday, 4/15/2023: Eastern Hills Church – Buffalo (Williamsville), NY
Sunday, 4/16/2023: LCBC Church – Manheim Campus, Manheim, PA
Friday, 5/5/2023: Rocky Mountain Calvary – Colorado Springs, CO
Saturday, 5/6/2023: Calvary Albuquerque – Albuquerque, NM
Sunday, 5/7/2023: Green Acres Baptist – Tyler, TX
Friday, 5/19/2023: Visalia First – Visalia, CA
Saturday, 5/20/2023: Redemption West – San Jose, CA
Sunday, 5/21/2023: TO BE ANNOUNCED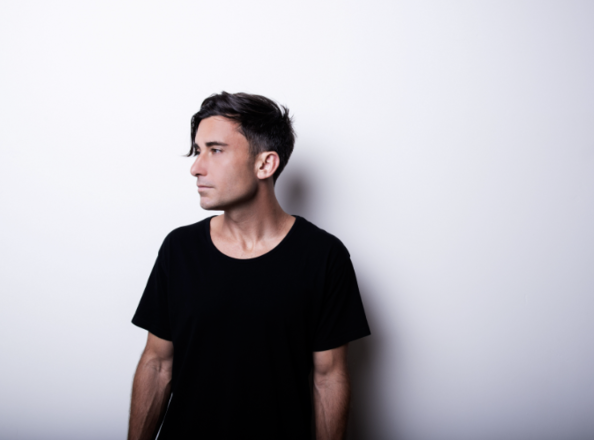 ABOUT PHIL WICKHAM: Since his self-titled debut in 2006, Phil Wickham has emerged as a leader in the modern worship movement, penning countless songs sung in churches worldwide. His RIAA Platinum®-certified single "This Is Amazing Grace" was his first career No. 1, holding the top spot for 13 consecutive weeks and named Billboard's No. 1 "Christian Airplay Song of the Year" in 2014 and BMI's "Christian Song of the Year" in 2015. His anthemic "Living Hope," RIAA Gold®-certified, earned him a GMA Dove Award for "Worship Recorded Song of the Year" in 2019.
His latest project, Hymn of Heaven (June 25, 2021, Fair Trade Services), was written during a year when the family of God couldn't physically gather in houses of worship around the world. "Hymn of Heaven is full of praise and thankfulness, just lifting up the name of Jesus and speaking what we really know the reality is even though we don't see it," he says. "All I want to do is facilitate moments where people can encounter the presence of God." "Battle Belongs" and "House Of The Lord," both RIAA Gold®-certified singles, topped the Christian radio charts, and the current single "Hymn Of Heaven" is also a No. 1 single. Hymn of Heaven earned Wickham five 2022 GMA Dove Award Nominations.
Wickham's music has received hundreds of millions of streams across his catalog and platforms, with his discography including eight full-length projects, multiple Christmas releases, and a series of popular Singalong records that capture Wickham's songs doing what they were always meant to do—giving people the language to sing to God. To find out more, visit PhilWickham.com.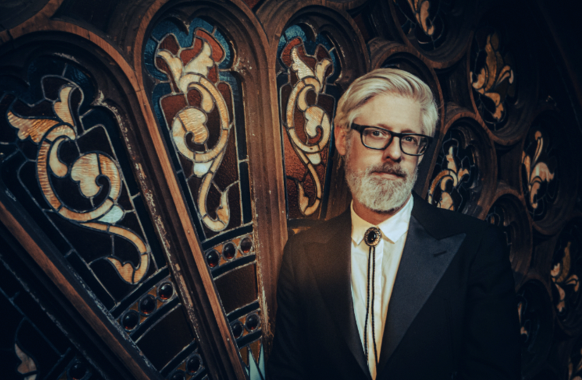 ABOUT MATT MAHER: A 9x Grammy nominee and a 5x GMA Dove Award winner, Matt Maher is a thought leader in the artistic, musical, and songwriter community and music industry. Named an official Steinway artist in 2015, Matt has performed in front of more Papal events than any other artist. He releases his 12th studio album, The Stories I Tell Myself on October 21. He is the prolific songwriter behind well-known worship anthems like the RIAA Platinum-certified "Lord, I Need You" and "Your Grace Is Enough" as well as multiple No. 1 radio singles: both the RIAA Gold-certified "Because He Lives (Amen)" and "Alive and Breathing" and Crowder's "Come As You Are" and Third Day's "Soul On Fire". His next single, "The Lord's Prayer (It's Yours)" showcases his writing, recording, and producing, and adds to his more than 1M career sales and streams over the past two decades. Maher embarks on his 12th headline tour in Spring 2023. He is a native of Newfoundland Canada and currently resides in Nashville, TN with his wife, Kristin, their three children, and two pups. To find out more, visit mattmahermusic.com.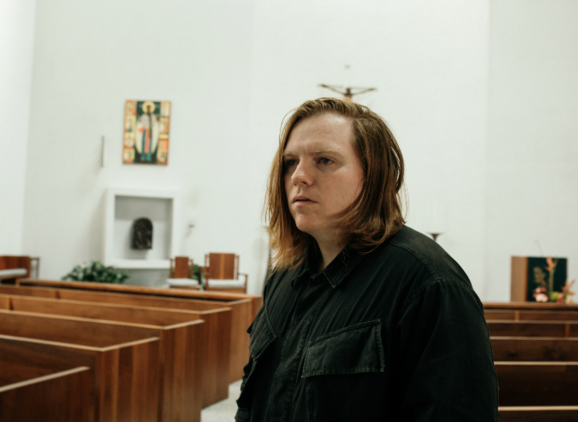 ABOUT LEELAND MOORING: Leeland is a Texas-based band made of lead singer, songwriter, and multi-instrumentalist Leeland Mooring alongside guitarist and co-writer Casey Moore. They came to the forefront of the worship music sphere in 2004 and debuted their first project in 2006. Fast forward to now, after seven albums, four GRAMMY® nominations, and eight GMA Dove Award® nominations under their belts, Leeland announces the release of their upcoming record, coming early 2023. Their lives, ministry, and music are a true extension of their passion to simply worship God personally and in the community. To find out more, visit leelandonline.com.
ABOUT TRANSPARENT PRODUCTIONS: For over two decades, Transparent Productions has been one of the largest producers of Christian concerts, tours, and festivals across the U.S. in churches, theaters, arenas, and amphitheaters. In 2022 the company will produce nearly 400 dates nationwide. Visit them at TransparentProductions.com.