15 Oct

PASSION'S KRISTIAN STANFILL ANNOUNCES NEW SOLO ALBUM, MAKE IT OUT ALIVE, DROPPING NOVEMBER 11

Pre-Order Begins Today Along With Two Advance Songs

14 October 2022 – Atlanta, GA/Nashville, TN – sixtstepsrecords/Capitol CMG's Kristian Stanfill announces the release of his latest solo music. His new album, Make It Out Alive, will drop on November 11 and is available for pre-order beginning today (click HERE). Two early tracks – "We Need People" and "Another Praise" – are available across all DSPs today along with a live performance video of "We Need People," viewable below.

The eleven songs on Make It Out Alive are his most personal offering to date. Written at a time of reckoning in his life, these songs were born out of Stanfill's own need for survival. Along the way, it became clear that these songs could help someone else find hope at their lowest moment and to let them know that they are not alone.

"These songs are about the power of vulnerability, our need for connection, and the miracle of grace," Kristian Stanfill further explains. "Make It Out Alive isn't just my story…it's our story of freedom. I'm truly so excited for you all to hear these songs."

– # # # –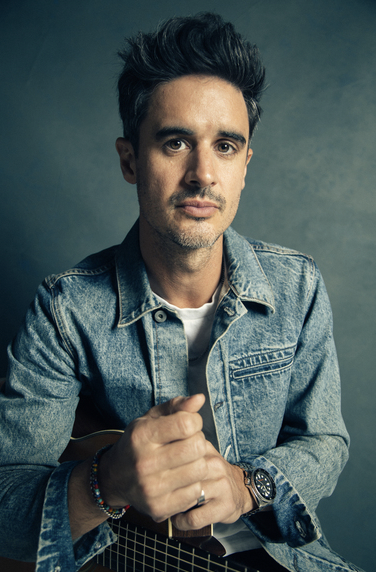 Make It Out Alive tracklisting:
1. Show Me Who You Really Are
2. Make It Out Alive
3. That's Not You
4. We Need People
5. Grace
6. Another Praise
7. True North (feat. Louie Giglio)
8. My Eyes Are Dry
9. Walking With You
10. Where The River Runs
11. Change You
ABOUT KRISTIAN STANFILL:
Georgia-born Kristian Stanfill is a singer, songwriter, and worship pastor in Atlanta at Passion City Church. In his solo career, he has released three EPs/albums, 2007's Hello, Attention in 2009, and 2011's Mountains Move, which reached No. 64 on the Billboard 200 and brought him a GMA Dove Award nomination for Best New Artist.
Stanfill became a worship leader with the Passion movement in 2005, writing and leading songs such as "Glorious Day," "God, You're So Good," and the RIAA Gold®-certified track "One Thing Remains." He has also released and been featured on tracks amassing 42M+ global streams.
He and his wife, Kerri, have four children. For the latest information, please visit KristianStanfill.com and his social links below.