14 Dec

CAIN WRAPS 2022 BY MAKING GRAND OLE OPRY DEBUT, RELEASING "I'M SO BLESSED" MUSIC BUNDLE, AND HOLDING A FREE INTERACTIVE CHRISTMAS SHOW;

Trio Is Ready To Kick Off 2023 With A Headlining Tour And New Music

13 December 2022 – NASHVILLE, TN – 2022 was quite a year for the award-winning sibling trio CAIN, and it's not over yet. While they made their debut on the famed Grand Ole Opry stage this past weekend, they just released a new music bundle for their hit song "I'm So Blessed" and are gearing up for a free interactive Christmas show this week.

Last Friday, CAIN performed on the Grand Ole Opry stage, sharing the evening with other artists such as Carrie Underwood, The Isaacs, and Sara Evans. Performing three songs to a sold-out crowd, CAIN – Logan Cain, Madison Cain Johnson, and Taylor Cain Matz – fulfilled a dream to appear on the iconic stage during an Opry show.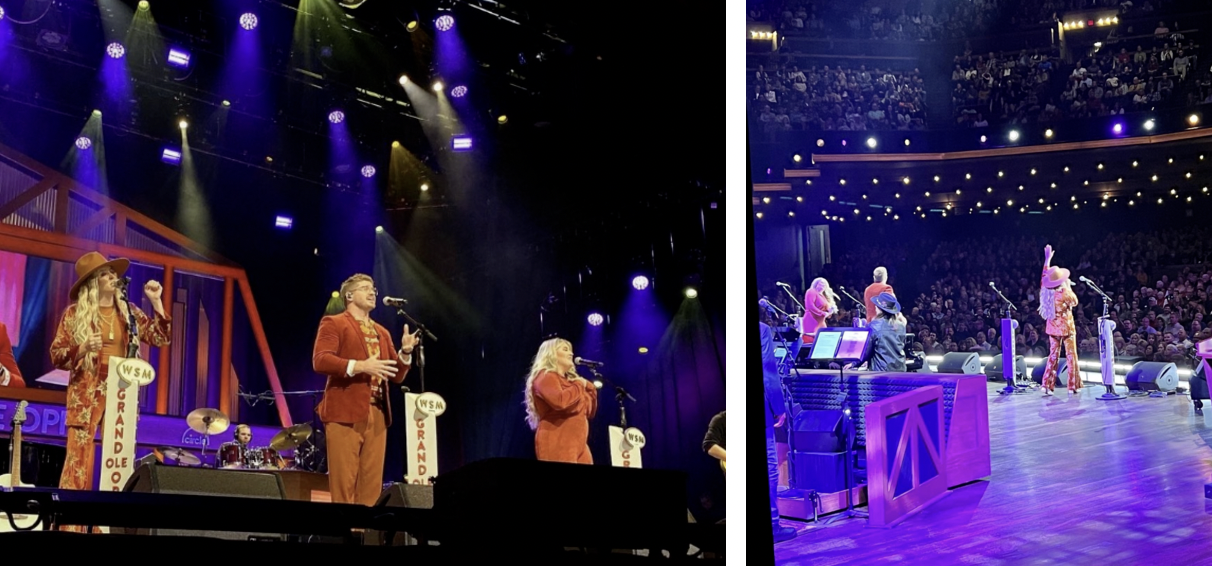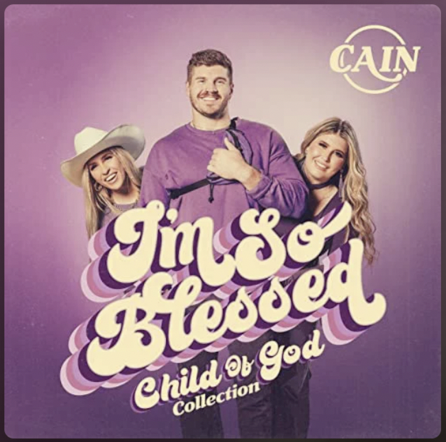 Also on Friday, CAIN released their I'm So Blessed Child of God Collection to DSP's. The bundle encompasses a variety of versions of the hit song including the original rendition, the "Best Day" Remix, a brand new live version with an accompanying video, and the original sound from social media that kickstarted the viral success of the song in late August. To date, there have been more than 100,000 user-generated uses of the sound on TikTok and Instagram accounting for more than 100 million views. Additionally, the band's following on Instagram and TikTok has grown by an incredible 250,000 followers, while streams of the song on DSPs are up 380% in that same time period.
Celebrating the holiday season, CAIN will be hosting a free interactive Christmas concert experience this Thursday, December 15. The not-to-be-missed holiday event will feel like the band is performing right in your living room when they sing some Christmas songs, answer your questions, and get you in the holiday spirit. Viewers will get to hear songs from their 2021 holiday album, Wonderful, as well as their newly recorded holiday jingle "Christmas (Baby Please Come Home)" featuring Ben Fuller.
Find out more HERE.
What will 2023 bring for CAIN? They'll kick off the new year headlining their first tour! Joined by Katy Nichole and David Leonard, the "Live And In Color Tour" will kick off in March. Click HERE for more information and to find a city near you. Additionally, new music is set to release – further details will be announced in January.
ABOUT CAIN: The music of CAIN quickly became a mainstay at radio since their debut single "Rise Up (Lazarus)" was released in early 2020. Raised in Hartselle, Alabama as pastor's kids and now residing in Nashville, CAIN – Madison Cain Johnson, Taylor Cain Matz, and Logan Cain – got their first break opening for Dave Barnes and Andrew Ripp at a show in 2012. Now a decade later, they've toured with Zach Williams, Casting Crowns, TobyMac, and on the K-LOVE Christmas Tour. They will headline their first tour in the spring of 2023.
They've hit No. 1 back-to-back at radio with their first two singles, "Rise Up (Lazarus)" and "Yes He Can," both songs from their first full-length album Rise Up. They also won a K-LOVE Fan Award for Top Breakout Single ("Rise Up (Lazarus)." CAIN is also multi-nominated for the GMA Dove Awards (Best New Artist, Pop/Contemporary Album for Rise Up, Recorded Music Packaging for Rise Up, Christmas/Special Event Album for Wonderful). They have also been nominated for a 2021 American Music Award (AMA).
It has been said that you if spend five minutes with the members of CAIN you'll feel like you've spent the afternoon in the sunshine. Their joy spills over onto each person they meet, their bright smiles as contagious as their stunning harmonies. Pouring their joy into their music, CAIN has discovered what it's like to live their calling while doing their favorite thing – singing about Jesus.
Visit CAINTheBand.com and their socials below for the latest information.