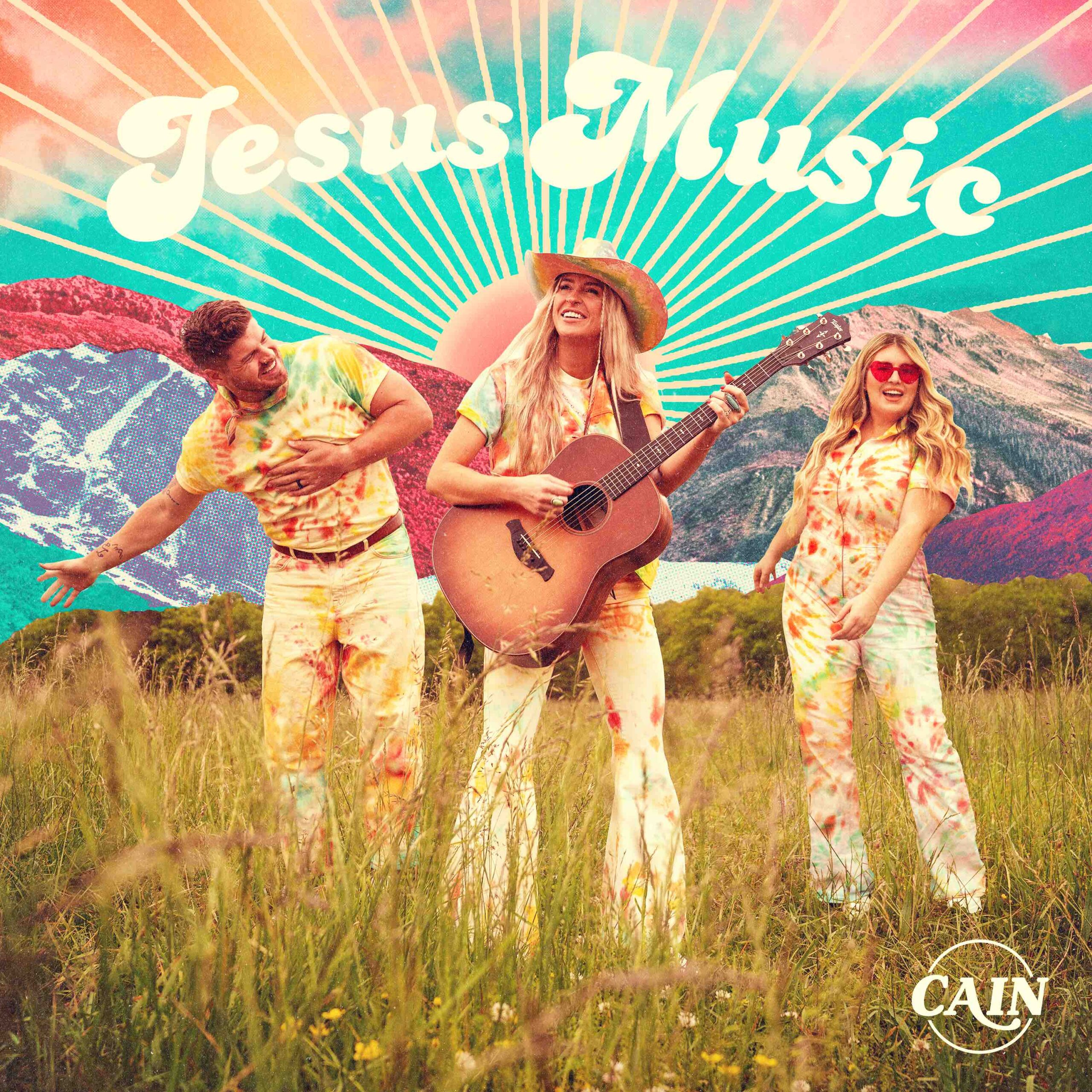 22 Sep

"Jesus Music," The New Song & Video From CAIN, Is Out Now

Song Is The Title Track To Their New Album, Out October 13;

Their Headlining Live And In Color Tour Kicked Off Last Night In Baton Rouge, LA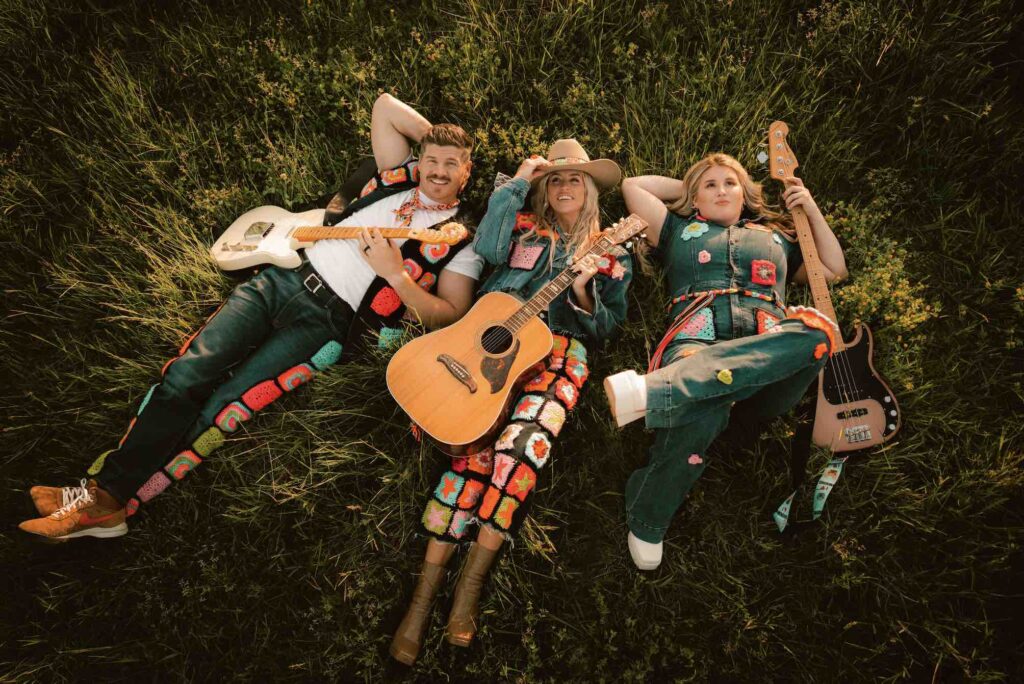 22 September 2023 – Nashville, TN – Leading up to the October 13 release of their upcoming album, Jesus Music, the award-winning sibling trio CAIN drops the song of the same name today. Accompanied by a uniquely created music video, "Jesus Music" (listen HERE) celebrates the songs of many artists who have not only impacted and influenced CAIN but have created life-changing and unforgettable songs about Jesus. Click HERE to pre-order the album.
"We make music for Jesus because of the heroes who showed us how," Taylor Cain Matz, Madison Cain Johnson, and Logan Cain share collectively. "Our new song includes the titles of some of the greatest songs we've ever known – and now we get to celebrate that kingdom impact together." Check out the video below, featuring artists such as Mac Powell, Matt Redman, Chris Tomlin, Casting Crowns, Steven Curtis Chapman, Michael W. Smith, Ben Fuller, and MercyMe's Bart Millard.
"I can only imagine where I'd end up if it wasn't for Jesus and how He loves
When the world gets too loud trying to steal my attention
I just drown it out when I dive in and listen…"
The Jesus Music album will offer 11 new songs, with four that have previously been released including "Any More," "Windows Down," "WWJD," and today's title track. The group is sharing many of their new songs, along with fan favorites such as "Rise Up (Lazarus)" and "I'm So Blessed" on their 33-city Live & In Color Tour, which just kicked off earlier this week in Baton Rouge, Louisiana. Presented by World Vision and promoted by Premier Productions, songwriter and artist Katy Nichole along with GRAMMY® nominee singer, songwriter, and producer David Leonard are on the tour, which will run through November.
Taylor Cain says, "We were inspired to name the tour Live & In Color because wearing matching colors has become part of our tradition. We want the audience to join us in wearing the chosen color for each night and together we create a family experience for everyone!"
Every tour stop is guaranteed to bring fun and entertainment as well as ministry, worship, and a chance to encounter the presence of God. To stay up to date on their tour dates and to find out more about CAIN, click HERE and visit their social links below.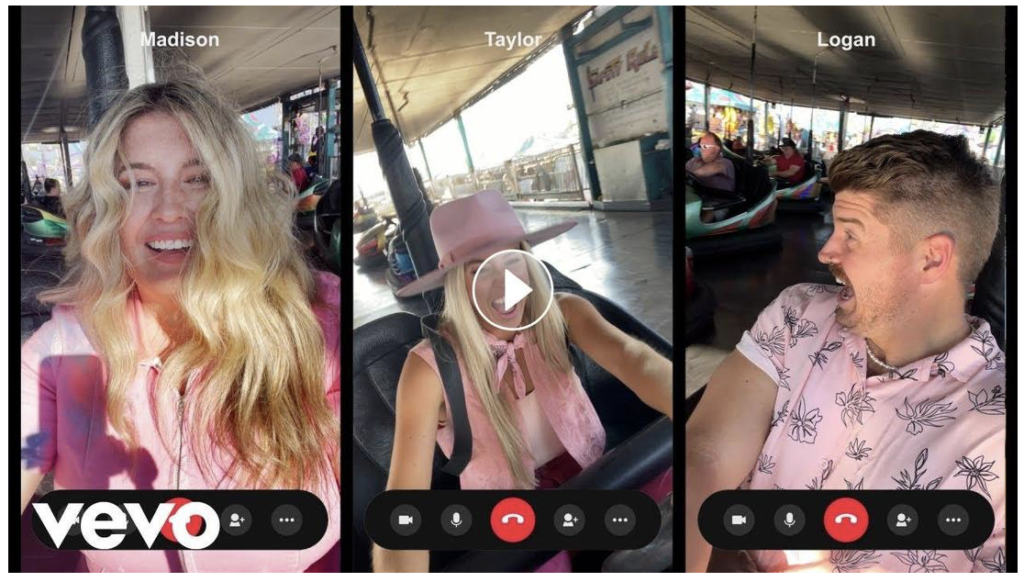 "Jesus Music" official music video
Jesus Music track listing:
Wings
Any More
Jesus Music
Made For Heaven
Windows Down
Now That I Know You
WWJD
Trouble
10 And 2
Through Jesus
Lifeline