10 Feb

GRAMMY® AWARD-WINNING ARTIST BROOKE LIGERTWOOD RELEASES MULTI-TRACK VERSIONS OF HER ACCLAIMED SONG, "A THOUSAND HALLELUJAHS"

NASHVILLE, TENN. (FEBRUARY 10, 2023) GRAMMY-award-winning songwriter, producer, and worship leader Brooke Ligertwood releases a multi-track EP for her song, "A Thousand Hallelujahs." The release features multiple versions of the powerful anthem including a new radio version (which is impacting radio today), a live performance, a Passion 2022 live recording, and an acoustic rendition of "A Thousand Hallelujahs." Click here to listen to these special recordings of the song.

Brooke Ligertwood shares, "As Darrell Johnson says, 'when we come to worship on a Sunday, we join a worship service that has been happening long before we were around and will continue long after our earthly time ceases.' This song finds context in not only the generation's worship of Christ's Church on the earth but the eternal reality of worship in heaven. When we worship, we join both."

Ligertwood's critically acclaimed 2022 album, SEVEN (Live), has garnered more than 120 million global streams since its release. The lead single, "A Thousand Hallelujahs," from that album has amassed more than 30 million global streams and made four international Top 50 viral charts.

As a prolific songwriter, Ligertwood's songs have more than 1.5 billion global streams and have been translated into over 15 languages. Her songs have topped the CCLI chart with two No. 1 songs and several Top 25 worship songs that have been sung around the world like "What A Beautiful Name," "Who You Say I am," "King of Kings," "Hosanna" and more. With her songwriting she has been honored with a GRAMMY Award, one RIAA Platinum certified single, and two RIAA Gold certified singles.

Next month, she will also be embarking on the SEVEN Tour including a performance at the historical Ryman Auditorium on March 19th. Click here for the complete tour schedule.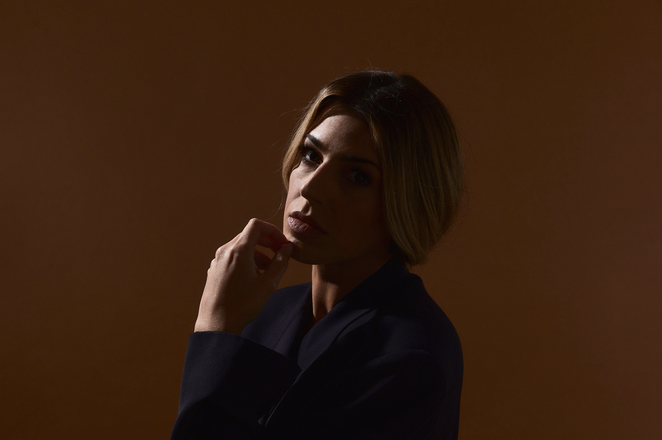 ABOUT BROOKE LIGERTWOOD: Brooke Ligertwood is a Grammy-award-winning songwriter, producer, and worship leader. With a passion for truth, art, humanity and the church, Brooke has served the global church through song, leadership and creativity through her many years as part of Hillsong Worship, which she leads globally, whilst also enjoying a successful mainstream career of almost two decades under her maiden name (Brooke Fraser). She passionately asserts that all of life, for the follower of Christ, is ministry. She and her husband Scott (also a songwriter) along with their two young daughters are based in Orange County, California. Brooke is obsessive about the marriage of theology and art, and as such has penned a growing anthology of beloved congregational anthems like 'What a Beautiful Name', 'King of Kings', 'Hosanna' and 'Man of Sorrows' as well as devotional favorites like 'Awake My Soul', 'New Wine', 'None But Jesus' and many more.