10 Feb

WORSHIP LEADER AND SONGWRITER HANNAH HOBBS' NEW ALBUM, SUNDOWN, IS AVAILABLE TODAY

NASHVILLE, TENN. (FEBRUARY 10, 2023) – Worship leader and songwriter Hannah Hobbs has released her intimate live solo project, Sundown, available today. Her solo debut features a live recording night of worship and includes Hillsong's Ben Fielding, Cass Langton, Alexander Pappas as well as Rita Springer and more. Inspired by the Sabbath, Sundown was recorded to enter into a time of rest and refreshing in God's presence.

"I hope this album serves as an open door for a time of worship and time away with God," shares Hannah Hobbs. "That these songs would help people as they pour out their love and affection at the feet of Jesus."

To record her album, Hobbs invited her friends and family to journey together in a night of worship. The 13 audio + video songs were recorded in Syndey, Australia last February. It includes popular Hillsong tracks, "Touch of Heaven," "Thank You Jesus," "Never Walk Alone," and "God Song," all of which she co-wrote. Songs she has written have been streamed more than 250M times globally.

"I'll never forget that night because God truly met with us," recalls Hobbs. "Our little recording studio transformed into a sacred and Holy place. We packed 120 people into the room and spent the night worshipping God. It was difficult to end the meeting because people just kept singing and worshipping. My prayer is that people would also have similar encounters with God when they listen to this record."

Later this month, Hobbs will be hosting a live stream watch party on YouTube to celebrate the one-year anniversary of the album's recording and now release. Viewers can tune in on February 28th to worship together with others around the globe. Follow her socials below to get details as they are announced for the live stream.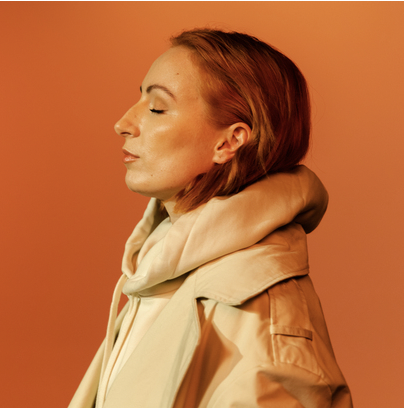 ABOUT HANNAH HOBBS: Hannah Hobbs is a songwriter, worship leader and musician. Having written many worship songs that are sung all around the world, including "Touch of Heaven", "Thank You Jesus", "God Song" and "Never Walk Alone", Hannah's desire is to see local churches singing songs that are rich in scripture, glorifying Jesus and telling stories of the people of God. Having first made a decision for Christ at 13 years of age when a friend invited her to church, Hannah discovered her purpose in Christ and ultimately honed her craft by serving as a guitarist, worship leader, and songwriter in the local youth ministry. Today, Hannah, along with her husband Jarad and their two children (Jax and Jericho) reside in Sydney, Australia.